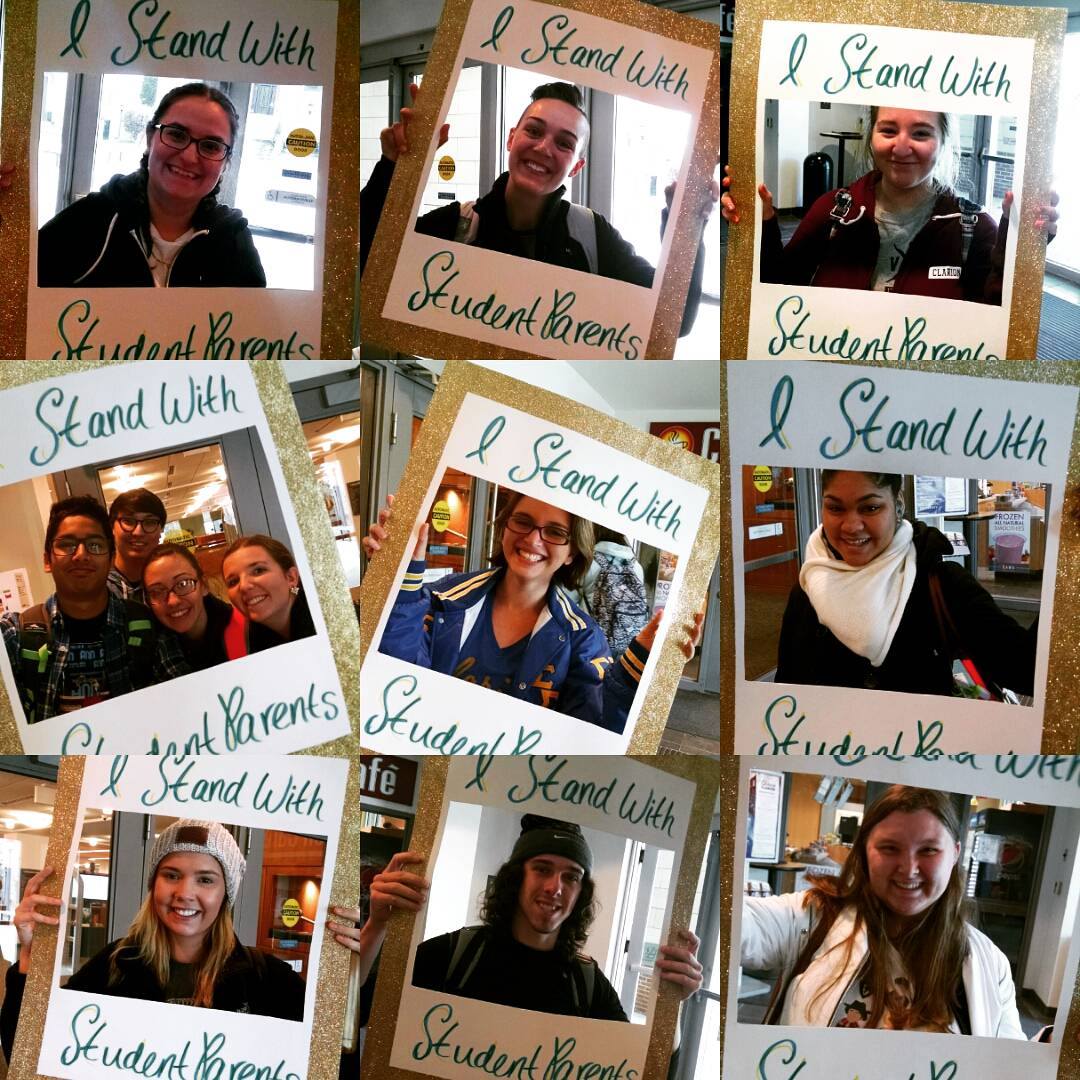 Through the Pregnant on Campus Initiative, Students for Life of America asks student leaders, like you, to engage your group in advocating for pregnant and parenting students on your campus. However, this Initiative must be engaged in as more than one student group effort on campus. We want you to unite your community in support of your parenting peers, and we strongly encourage collaboration between school offices and other student organizations. That is exactly what the Pregnancy and Parenting Initiative at Clarion University (PPRI) has accomplished! PPRI has brought together their whole community—students and administration—to create unique, effective solutions for the pregnant and parenting students.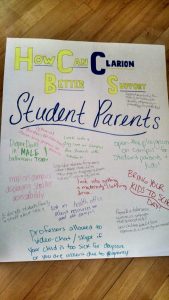 Thanks to their persistent and courageous efforts, PPRI has been able to…
Work with the university to create a comprehensive school webpage and Facebook page for all available resources
Establish lactation rooms with diaper changing stations on the main and branch campuses
Publish a diaper changing station map
Start a babysitting share
Host family friendly parties for students and their children
… and more!
Moreover, this group has been proactive in responding to the needs of individual pregnant and parenting students on campus. When the group learned of 2 parenting students who needed lactation space, student leader Liz McNitt and the school's Title IX Coordinator found an empty office space. Seeing that this need would be important for future parenting students, they opened a designated lactation room in the next semester. When a student was struggling to find and afford a babysitter, the group paired her with another member to exchange babysitting help.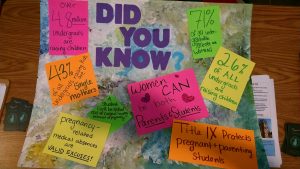 When asked why she believes that the Pregnancy and Parenting Resources Initiative is important resource on campus, Tyana, a student parent at Clarion University, shared:
"I think this club is important because it helps parents like me to not feel alone. Being a mom in college is really hard sometimes, and it's nice to talk to other moms that are going through the same thing. It's also a great resource. When I have questions or need help with anything, I know who to go to."
We are proud to award the 2017 East Coast Pregnant on Campus Group of the Year Award to Clarion University's Pregnancy and Parenting Resources Initiative.
Watch Liz McNitt's presentation on our "Helping Moms Be Heroes" panel:

This post was contributed by Beth Rahal, Pregnant on Campus Director.