Prior to 1972, most schools across the U.S. had little to no policies in place regarding the rights of pregnant and parenting students on campus. There were no guidelines that help to regulate how many credit hours pregnant or parenting students are able to miss, help secure scholarships awarded to students who later become pregnant, or allow pregnant and parenting students to make up coursework they may have missed. In 1972, Title IX was passed to help curtail sex discrimination and, thankfully, a margin of this legislation is allotted to help curtail discrimination against pregnant women.
Title IX ensures that any school (e.g. high school) or university that receives federal funding cannot discriminate against students who are pregnant and/or parenting. This means that all schools must give pregnant and parenting students the same access to school programs and educational opportunities that are available to other students. It also means professors and administrators cannot influence pregnant or parenting students to alter their educational plans due to their added responsibilities.
In the interest of presenting young women with ALL of their options, especially those guaranteed her by law, we have created the Pregnant on Campus Bill of Rights. If the following applies to you or someone you know, please contact the National Supportive Services Director for assistance. You should never have to choose between your child and your dreams and now, you don't have to!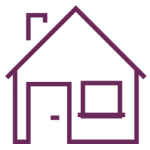 Pregnant students should not be barred from utilizing campus housing and, upon birth of her child, should be permitted to make her own decision about off-campus housing.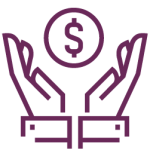 Pregnant students cannot have their academic or athletic scholarships revoked due to pregnancy or be subject to penalty regarding any other type of financial aid.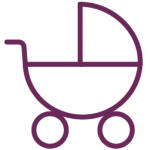 Instructors cannot penalize a student because of his or her parenting status.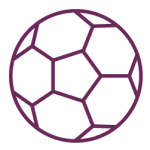 Athletic directors or coaches may not bully students into abortion threatening loss of future or present opportunity.
Unfortunately, Title IX has very little specific guidelines for parenting students. Primarily, it protects parenting students from discrimination in educational access. Such items may include:
Parenting students cannot be denied ability to apply for an educational program, financial aid, or scholarships that they would otherwise be eligible.
Instructors cannot penalize a student because of his or her parenting status.
Special programs (e.g. study abroad, sports teams, clubs) cannot deny a parenting student for reason of his or her parenting status.
Some schools do have policies regarding parenting students receiving an excused absence for emergency childcare (e.g. sick child), and some schools provide a student parental leave policy (e.g. after childbirth).
Improvements can certainly be made to ensure better treatment and reasonable accommodations for parenting students. If you have a concern regarding conflicts with your parenting responsibilities and your classroom participation, talk to your professors, academic advisor, or other school admin/staff about these concerns.