Celebs & students advocate for parenting resources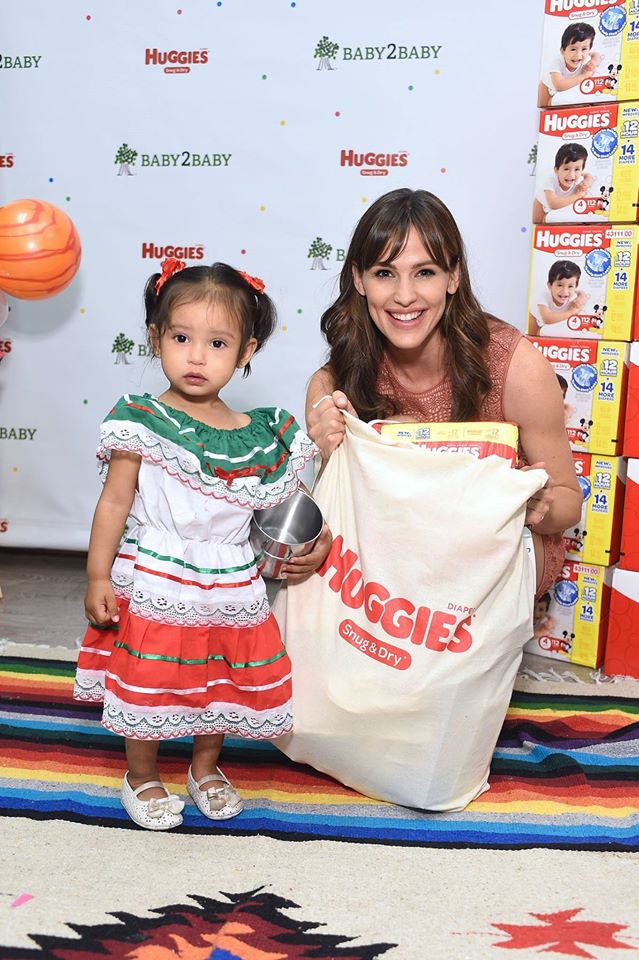 On May 5th, celebrity Jennifer Garner announced her support for non-profit organization, Baby2Baby, and voiced the need for more people to step up to provide tangible support for struggling moms. Her Facebook post announced: "1 in 3 US moms struggle to provide clean diapers for their baby. Today, I spent the day with Baby2Baby talking to moms about the better value of Huggies Snug & Dry Diapers and their incredible donation of 1.5 million diapers to Baby2Baby families in need. You can help too! For every post with ‪#‎snuganddry‬, Huggies will donate another pack of diapers to baby2baby!"
Jennifer and her husband, Ben Affleck, have previously been quoted supporting the value of children and family.
"A baby fills your life." – Jennifer Garner
"Family is a wonderful thing. It doesn't mean that you can't do other stuff with your life. In fact, having a family makes things you have that much richer. It's much nicer to share it with people you love." -Ben Affleck
However, Jennifer Garner is not the only celeb taking a stand for pregnancy and parenting resources. Earlier this year, Ashton Kutcher launched a Change.org campaign to challenge Target and Costco to provide diaper changing tables in men's restrooms of their stores. And of course, we can always count on the hilarious Jim Gaffigan to celebrate the joys of family life and speak out on the need for more support for women experiencing unplanned pregnancies.
Celebrities and students alike are catching the bug to expand pregnancy and parenting resources! Despite the continued dialogues and disagreements on abortion, these resources are one place where pro-lifers and pro-choicers can come together and make a difference. We all can agree that empowering young people to pursue higher education is a notable goal and that there is an obvious void in support and resources for students balancing parenting and their education.
Over 2 million college-aged women (ages 18-24) become pregnant each year.
Unintended pregnancy rates are highest among poor and low-income women, women aged 18–24, cohabiting women and minority women.
About 23% of students are parents.
13% of students are single parents.
Almost 5% of students have a child under the age of 1.
12% of students have at least 1 child under the age of 5.
Less than 1 in 10 students with children complete a bachelor's degree within 6 years of college entry.
61% of women who have children after enrolling in community college fail to finish their degree, which is 65% higher than the rate for those who don't have children.
When confronted with these statistics, we have no choice but to take action on our college campuses! Through the Pregnant on Campus Initiative, your student group can lead your college community in the promotion and expansion of pregnancy and parenting resources. You can unite your campus to make real, tangible changes that make a difference in the lives of your pregnant and parenting peers. Together, we can provide greater opportunities for our college-aged women and men to succeed as both students and parents.
While these celebrities deserve a big THANK YOU for taking a stand for women and families in need of pregnancy and parenting support. it's time for us to take action. It's time for more college pro-life groups to join the Pregnant on Campus Initiative!
To get involved with the Pregnant on Campus Initiative, please contact our Pregnant on Campus Coordinator or your SFLA Regional Coordinator. For more information, please contact [email protected].