Congratulations to the Standing With You June Group of the Month!
by Caroline Wharton | June 30, 2022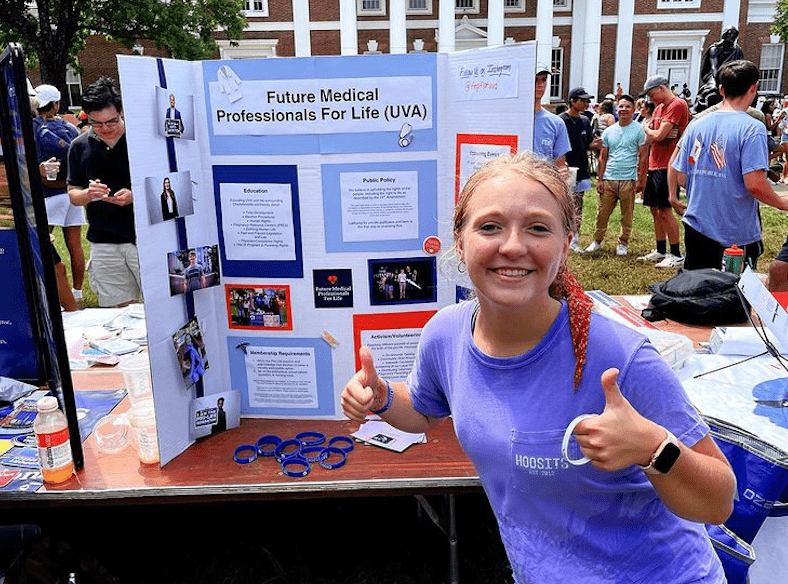 June is wrapping up, and that means that we get to hype up the amazing Standing With You June Group of the Month: the Future Medical Professionals for Life at the University of Virginia (UVA)! This group has been selected for their devotion to standing up for the preborn and for their outstanding work to care for families in unplanned pregnancies.
This past month, the group awarded a young father who is attending the University of Virginia a $1,500 scholarship after he delayed his education to serve in the United States Navy to be able to support his daughter and provide healthcare while the mother of his child finished her education. This parenting father is now going back to school as a Posse Scholar; clearly, this selfless student father deserved such a scholarship.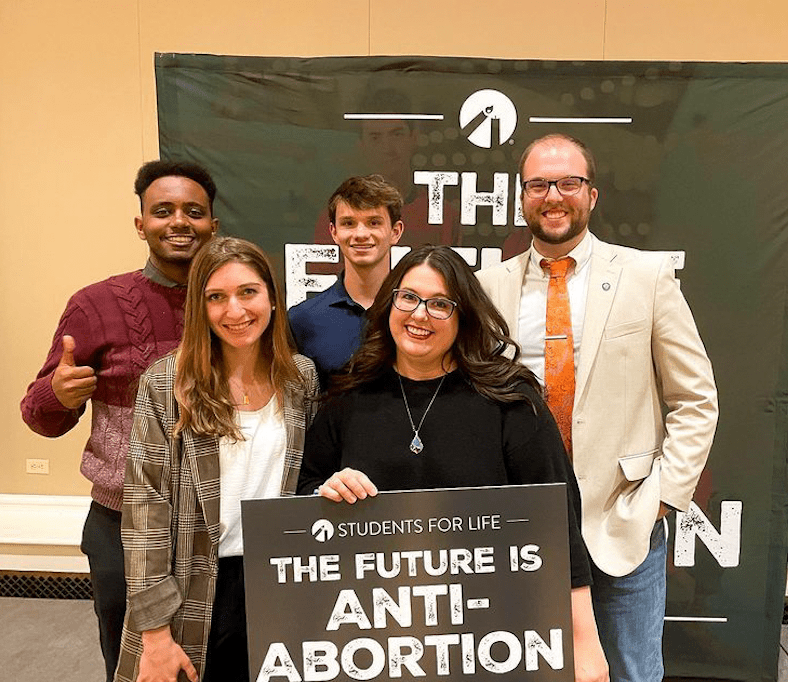 Throughout the school year, the leaders of the Future Medical Professionals for Life at UVA worked to develop their 501(c)(3) Scholarship Foundation to ensure that other UVA students will be taken care of for years to come. While the paperwork, meetings with accountants and attorneys, and fundraising efforts were extensive and lengthy, it was all worth it when they found the person they would select to receive the funds.
Gavin Oxley, UVA Student Leader and VA Regional Coordinator, said: "Every ounce of effort put into forming the 501(c)(3) was worth seeing the impact made on the single father receiving it. We hope to continue and expand scholarship opportunities in future years to serve more students at our university. Now that Roe and Casey have been reversed, it's more important than ever to support pregnant and parenting students on our campuses."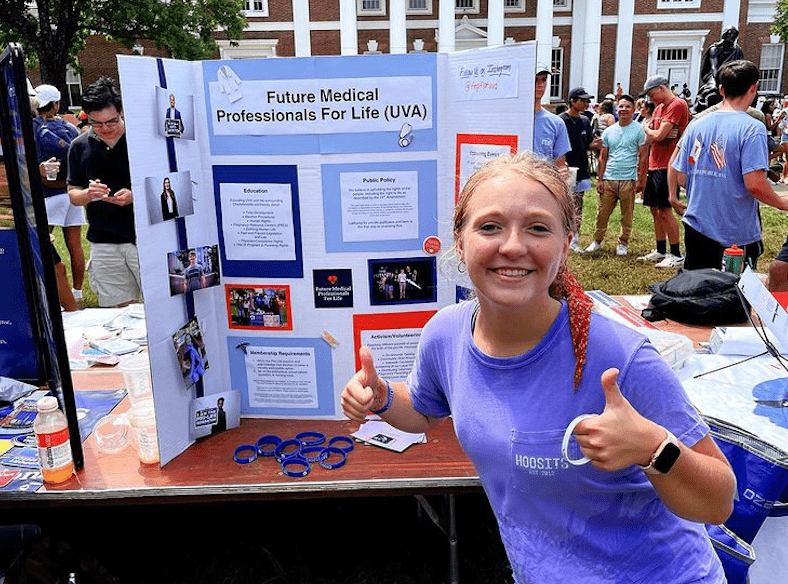 Additionally, the group volunteers weekly and donates items and money to their local pregnancy resource center. They are also out in the community monthly, spreading awareness of the assistance these pregnancy resource centers provide. Free pregnancy tests, ultrasounds, STI testing and treatment, and free material items are only a small portion of what is available to families in our communities.
Next year, the Future Medical Professionals for Life at UVA plan to add a scholarship for pro-life medical students. We are so thankful for student groups like this who are going the extra mile to ensure families have the money and care they need to achieve their goals.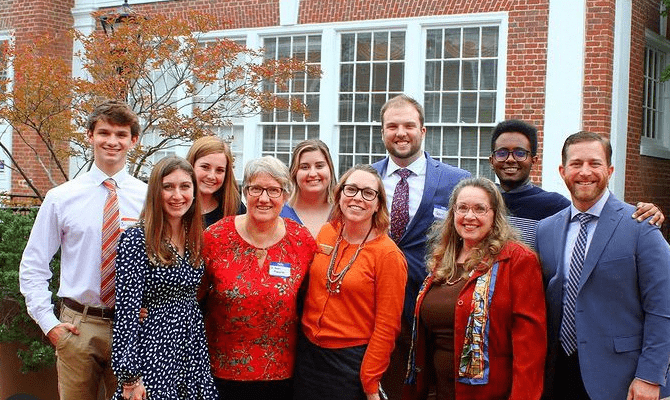 Way to go, Future Medical Professionals at UVA. Your group is a perfect example of the Standing With You mission, ensuring families never have to choose between their children and their dreams. We'll be overjoyed to call you our doctors one day; for now, keep up the good work!
To apply or donate to this scholarship, click HERE.