Five Holiday Hacks for Shopping with Little Ones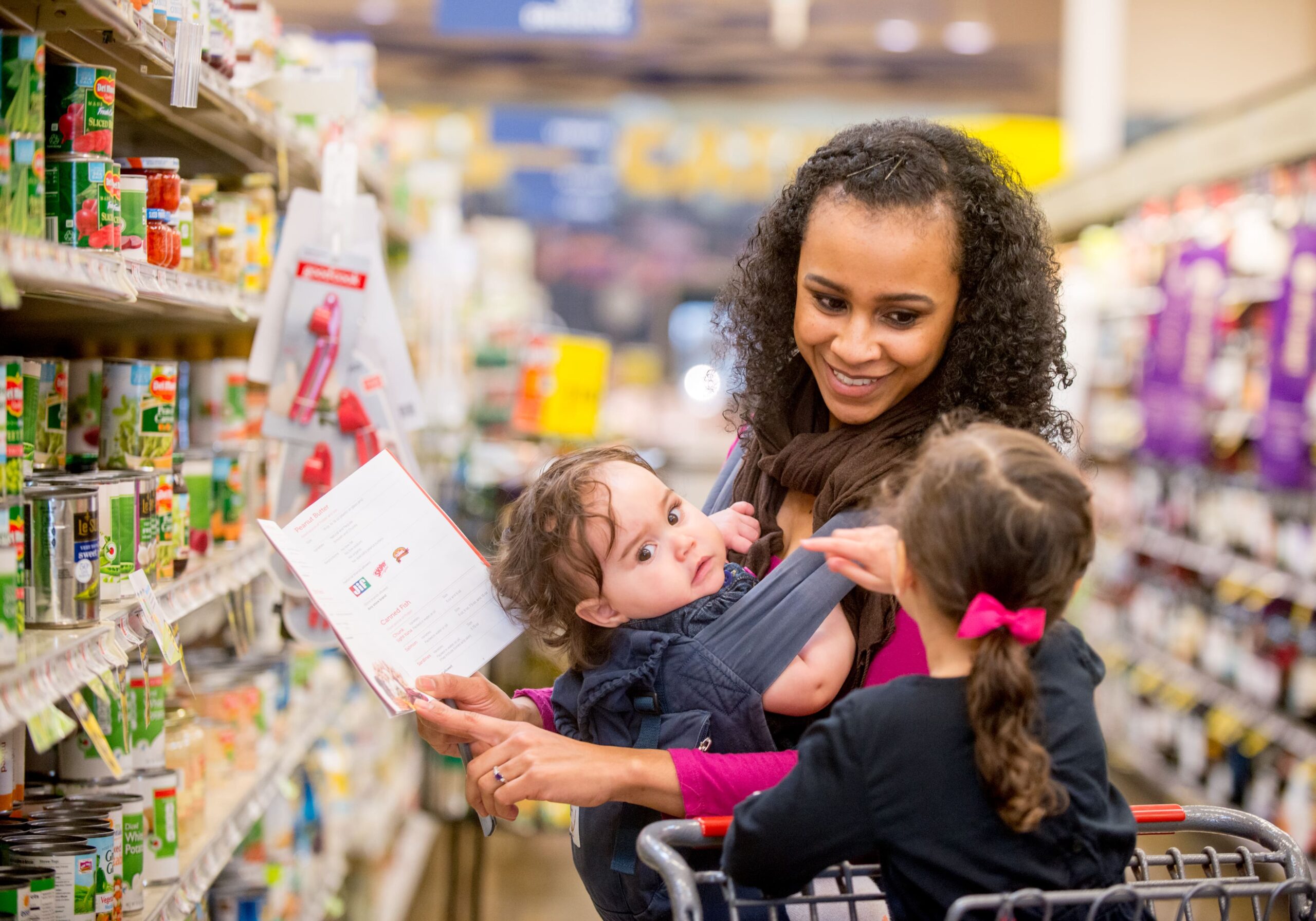 The most wonderful time of the year has arrived, and it brings with it a long to-do list of shopping and preparing, all while bringing along our little ones. Whether you are expecting a baby soon, have a small child, or are juggling a range of different ages and stages in your children, enjoying the holidays can seem daunting — especially if you are a single parent. 
If you can relate to doing a large grocery haul while also managing a little one who is crying and trying to squeeze out of your arms, you are not alone; and we are here with you during this busy time! Here are our five best hacks to help make your shopping experience this holiday season a little less stressful: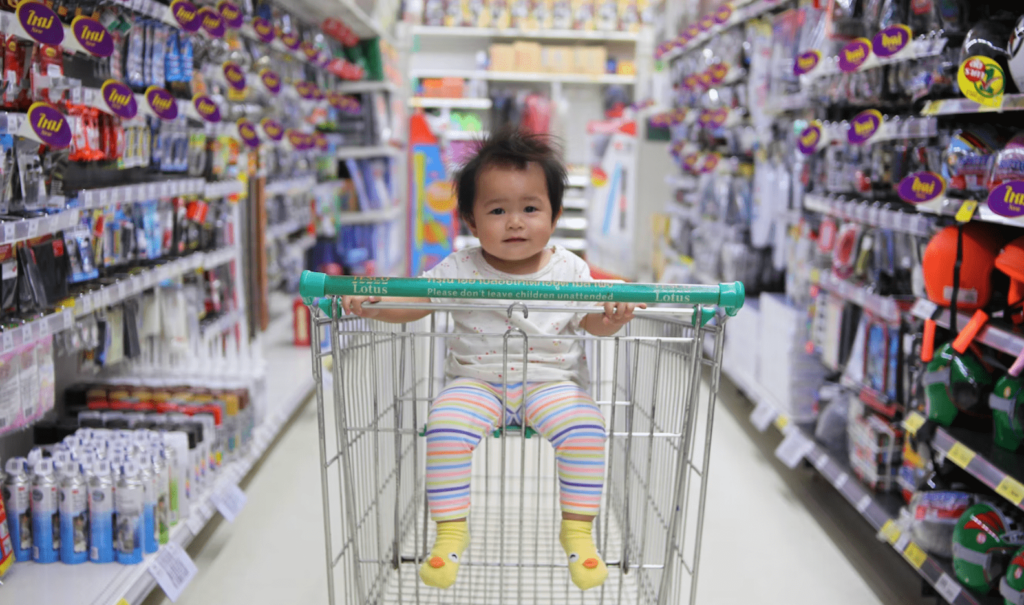 Talk About Everything You See
It can feel silly at first, but it is very helpful to talk to your child about the items you're shopping for, even if they may seem boring to you. Whether it's food, toiletries, craft supplies, or tools, you can make it fun and engaging. Kids listen, even when it doesn't feel like it, and constant communication will help them be calm and distracted when you need to run in and out of stores. It's a great time for learning, too! 
Bring Stickers  
This one is specifically for grocery shopping, but you can get creative and use it for other shopping trips, as well. When you go grocery shopping, you can encourage your child to put stickers on different vegetables or nutritious foods you are buying, and when you go home, you can continue to hype up the excitement in eating healthy. Placing stickers of their favorite characters will help them love what they are eating. Who wouldn't want a Mickey Mouse bell pepper for lunch?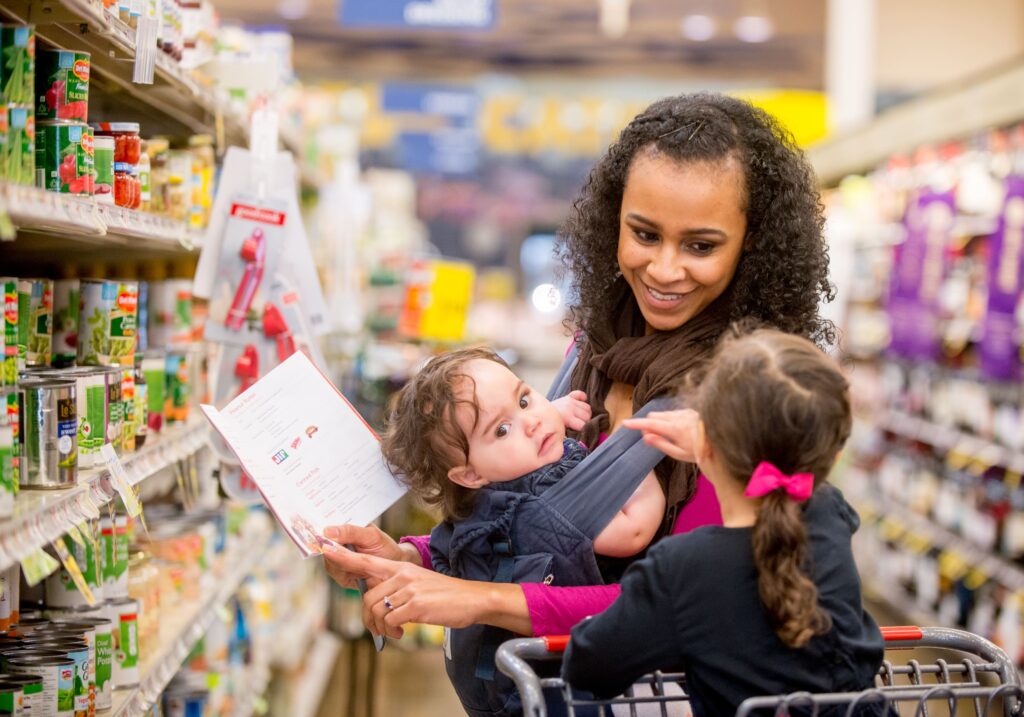 Edible or Teething Necklace  
If you have a teething or hungry baby and they like being in a baby carrier or wrap, you can place your little one in it and hand them a special homemade edible necklace or teething necklace to munch on during the outing. And if you don't have a baby carrier, you can have your baby wear the necklace while they are in the shopping cart or stroller. You can make this edible necklace with some string and cheerios or purchase a teething necklace here. 
Laundry Baskets 
This one seems random, but it is immensely helpful. Bring one or two medium sized plastic laundry baskets to the store and place them in the cart. While you shop, fill the baskets and then when you go to checkout, rather than using shopping bags, refill the baskets! It's one easy step that helps separate your shopping items and is also one simple haul into your car and home. This is an efficient way to take in and tackle large grocery hauls.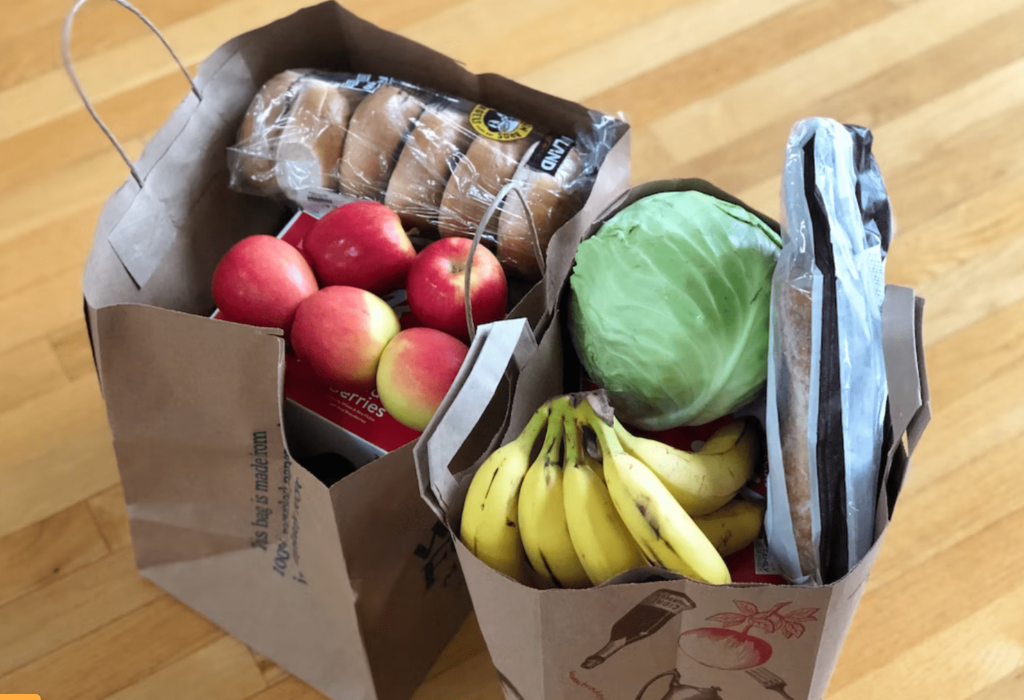 Embrace the Spontaneity   
Keep your expectations low, and when things don't go as planned, embrace the new plan. This takes practice and discipline, especially when emotions are high, but if one child is having a meltdown and you decide to get some drive-through ice cream rather than going to the Christmas Parade, you will officially be the coolest mom ever.  
Hopefully, these hacks will bring some additional calm to the shopping chaos that can happen with children, especially in this season – and know that you are not alone. We are standing with you for all your pregnancy and parenting needs, even those grocery hauls.