GMU SFL launches Operation Graduation for Mothers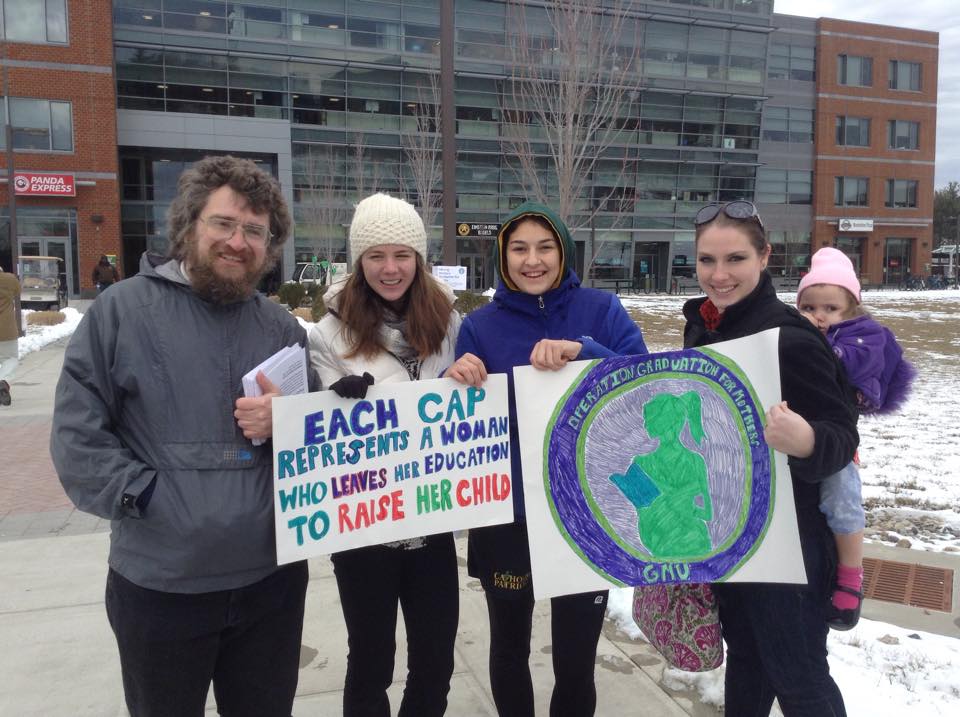 George Mason University Students for Life opened their new campaign, Operation Graduation for Mothers, with the sight of green graduation hats hanging in trees and blowing in the wind. The empty hats represented the population of pregnant and parenting students who have leave their education in order to parent their child.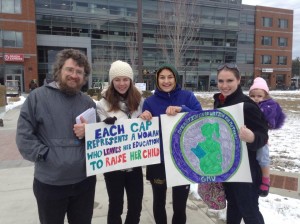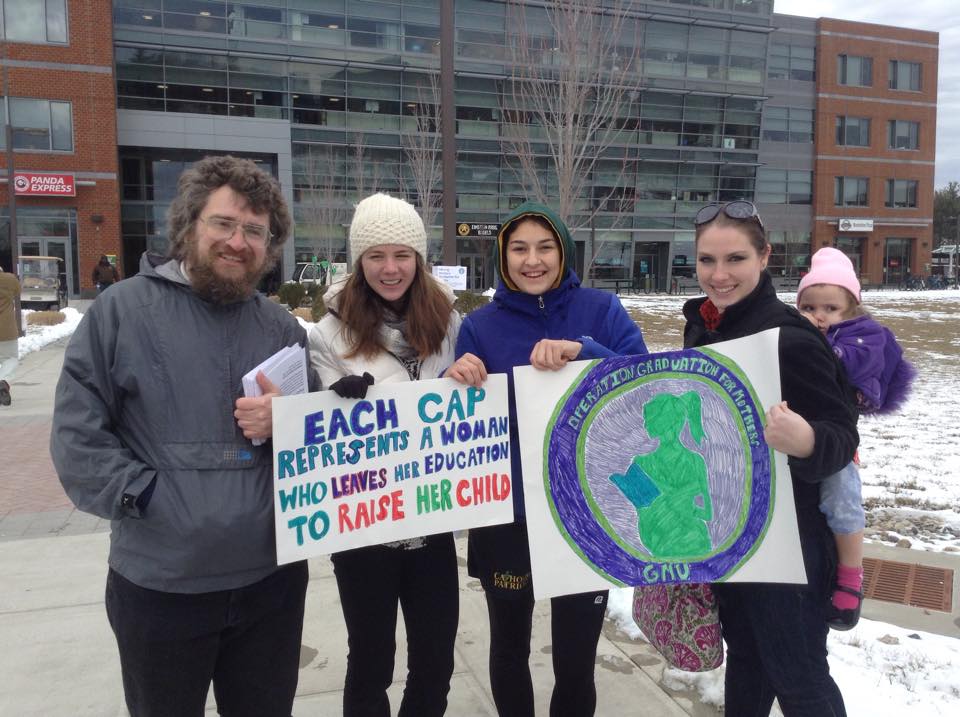 "Our ultimate goal is to cross the pro-life and pro-choice boundaries," Lori Kostka, the operation's director stated. "We want to unite the GMU community to affect long term changes so that women have equal accessibility to education at Mason. It is something everyone pro-woman can agree on."
During the display the group presented a letter to the of the university president's office. Johanna Young, a recent graduate and mother of three, was able to join. Her youngest daughter, Sheridan, even tagged along strapped to her back. "I am concerned about students who do not have supportive family nearby to turn to," she says. Rev. Pat Mahoney also joined to advise and took part in this project so that other campuses can do the same.
Some of the group's primary goals are to promote better advertising of current resources, install diaper decks, create a volunteer babysitting group for moms during classes, and maternal housing. On February 18th GMU Students for Life will be hosting a Feminists for Life Pregnancy Resource Forum to talk with school departments about their ideas and reachable solutions.



This post was contributed by  GMU Students for Life at the request of the Pregnant on Campus Coordinator, Beth Rahal. If your student group has a story to share, contact Beth at [email protected]