MUW students partner with PRC to support women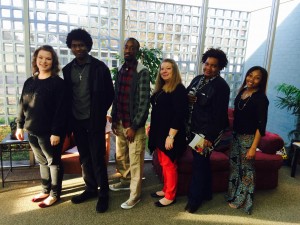 MUW Students for Life understands the importance of building a relationship with and supporting their local pregnancy resource center. They want to help women on and off their campus receive helpful, supportive resources to address their pregnancy and parenting needs. These students aren't sitting back and waiting for resources to magically appear on campus. No. They are taking initiative and bringing the resources to campus!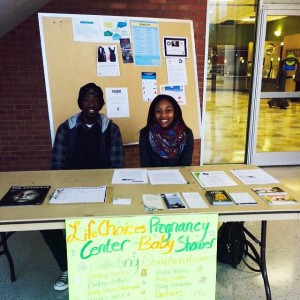 The first step was contacting their local pregnancy resource center. Getting in contact with their local pregnancy resource center, Life Choices Pregnancy Care Center, was easy. The center was looking to expand their efforts to campus, and they greatly supported the students efforts to partner. After some emails and visits to the center, the group began pushing forward advertising efforts on campus.  In February, Students for Life hosted a successful baby shower for the center. They also displayed the center's brochures and actively worked to spread their name around campus by tabling at their school's health fair and by flyering on campus.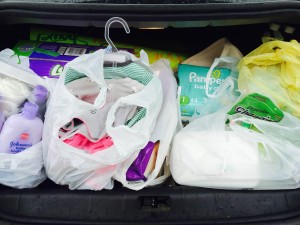 The Students for Life group even received a flattering shoutout from their campus newspaper, The Spectator. The article highlighted the group's efforts to support and educate students on campus, and it noted the group's partnership with Life Choices. The writer accurately summed up the group's mission:  "Students for Life hopes to open eyes, change minds and touch hearts. The ultimate goal of Students for Life is to save lives."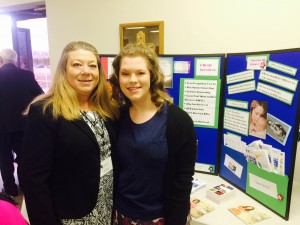 MUW Students for Life appreciates the growing relationship that they've developed with Life Choices, and they've watched how this partnership has benefitted their group and their peers on campus. President Joanna Frye said, "It has only been less than 6 months…the relationship has grown rapidly. They have really embraced us and enjoy working with the group. They give us materials and offer any help that we may need. They have invited for us to speak with them at local churches."
When asked "Why is it important for student groups to work with and support pregnancy resource centers?" the group responded:
"It is important to have an relationship with your local center because they are also trying to impact the college age groups on campus too. You are both going for the same goal to save lives,  and provide help to those women/fathers/families who need resources to raise a child. It is vital to have a partner and a support system. So, why do it alone?"
Great job, MUW Students for Life! We hope that more student groups take the initiative to reach out to their local pregnancy resource centers. If you need help connecting with your local centers or you need support brainstorming and planning events, please contact the SFLA team! We look forward to working with you.
This post was contributed by Beth Rahal, Pregnant on Campus Coordinator. To share your story or to get more involved with the Pregnant on Campus Initiative, please email Beth at [email protected].