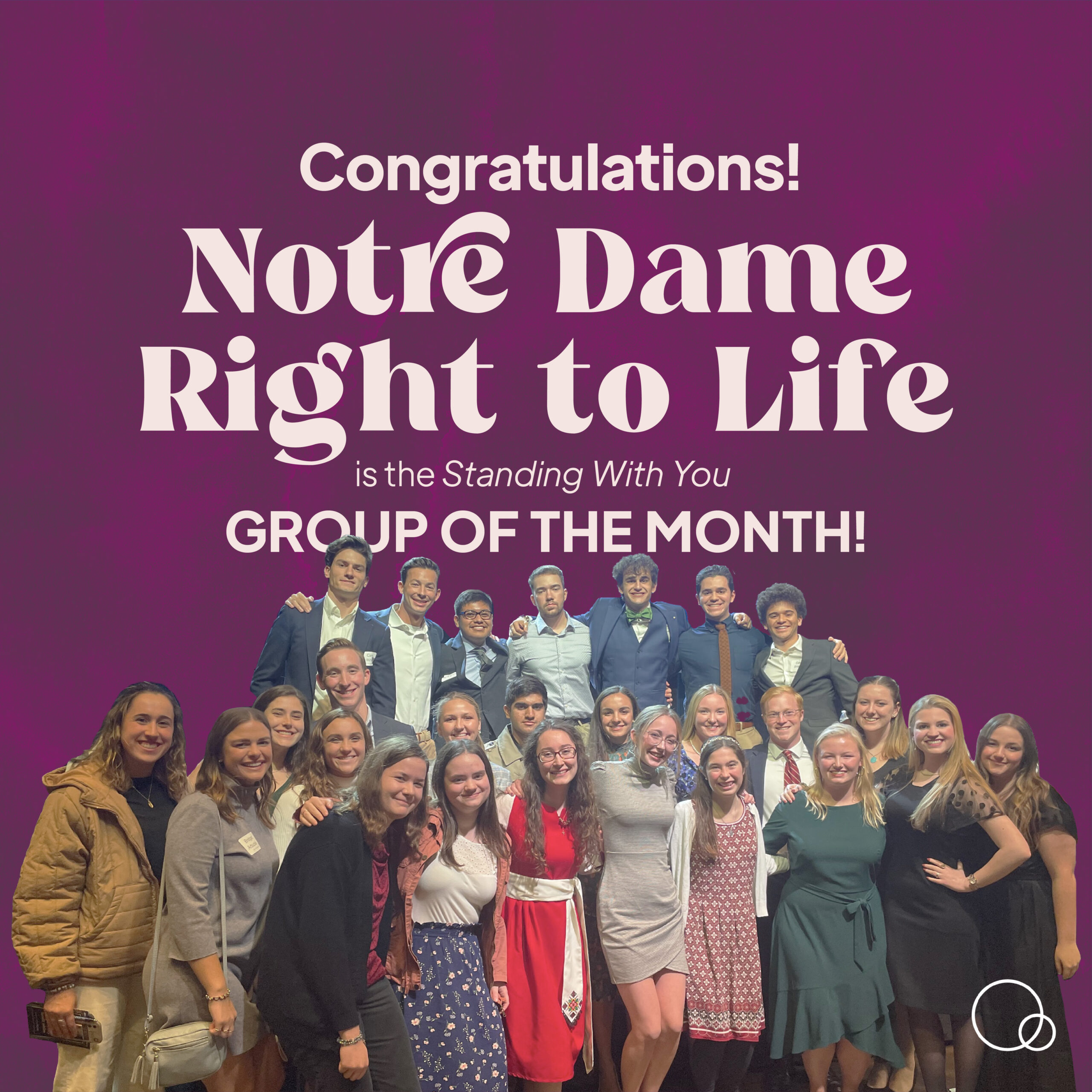 Standing With You is excited to announce the March Group of the Month: Notre Dame Right to Life! They have proven to be a beacon of hope for mothers and children on their campus this year, and we are so happy to celebrate their positive impact.
This semester, they hosted a baby shower for a mother connected with Let Them Live. They promoted the shower by hanging flyers and posting online with a QR code leading to a baby registry for the mother and child. Their fundraiser accumulated gifts and an additional $4,000 for the mother! Some other events they had leading up to the event for this family were setting up a cotton candy stand and selling coffee cakes on campus. The shower was a huge success for the mother thanks to Notre Dame students going above and beyond to stand beside and provide a foundation of peace.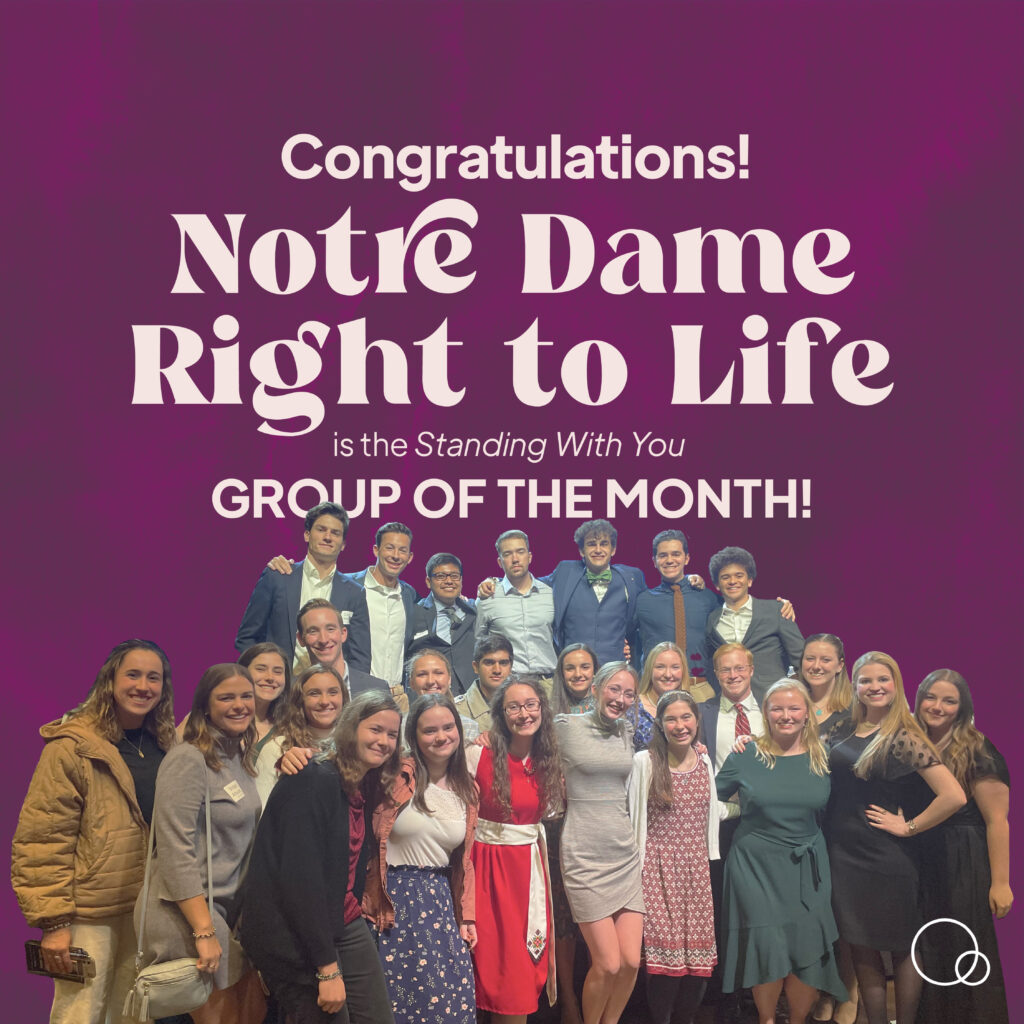 In addition to fundraising and hosting this event, they have spent a generous amount of time tabling on campus, educating people about their options and advocating for parental rights.
Most recently, they decided to focus on a fundamental issue associated with Standing With You by hosting a nurse practitioner to come and speak to the student body. They focused on women's healthcare and fertility to empower the students to take initiative by learning more about how their body works and better options available all over the country for women's healthcare. A few weeks later, a professor also came to speak on fatherhood. They spoke on fatherhood to shed light on a topic that is often not given enough support. These were both great events, bringing a gathering of students.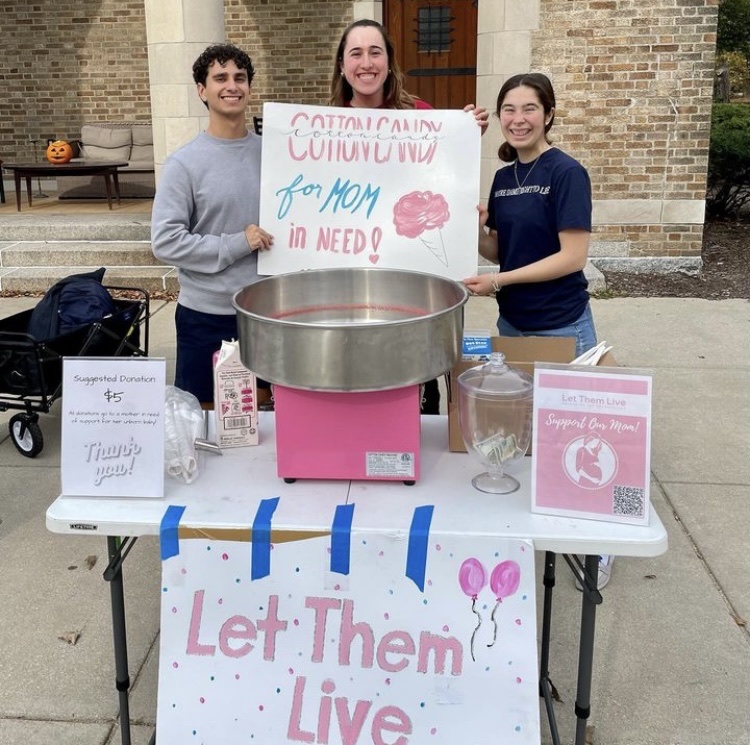 Congratulations to Notre Dame Right to Life! You are setting an example of practical ways to advocate and encourage expecting and current parents. Thank you for Standing With Her on your campus and in your local community. If you want to continue keeping up with all their amazing work, follow them on Instagram @NDRighttoLife.