Texas Group Gives Pregnant Student Supportive Resources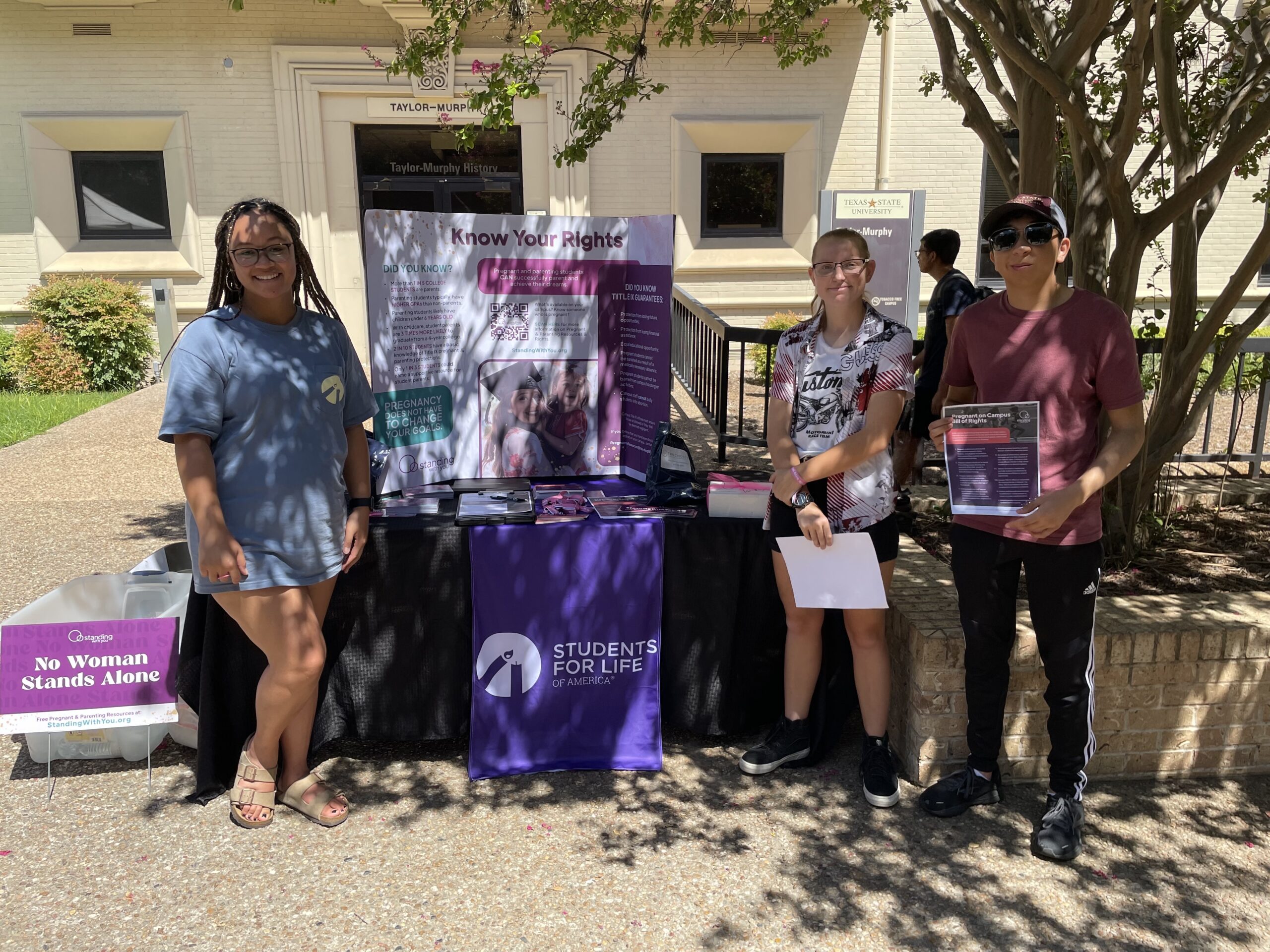 Students for Life of America (SFLA) Texas Regional Coordinator, Faith Elwonger, recaps a recent Standing With You event in San Marcos, Texas:
On September 6 I joined SFLA at Texas State in San Marcos, TX to table about Standing With You. Members and officers of the SFLA group gathered to share information on Title IX rights and the improvements that could be made on campus to ensure that pregnant and parenting students are not discriminated against. Many students were surprised to learn that pregnant students cannot be kicked out of their dorms for the duration of their pregnancies, and they were encouraged to sign a pledge to make the Pregnant on Campus Bill of Rights a part of their official school policy.  
While several students grabbed the TruChoice Pregnancy Resource Center goodie bags we had at the table, we did meet one student who wasn't so happy that we were there. At first, she looked at our display with curiosity, and as I approached her, she realized that we were pro-life. She asked me to confirm the type of group we were, and I told her, "We are a pro-life organization, and today we are spreading awareness of pregnant and parenting student rights." Before I could finish my sentence, she started talking over me and walking away, concluding with a loud, "My body, my choice!"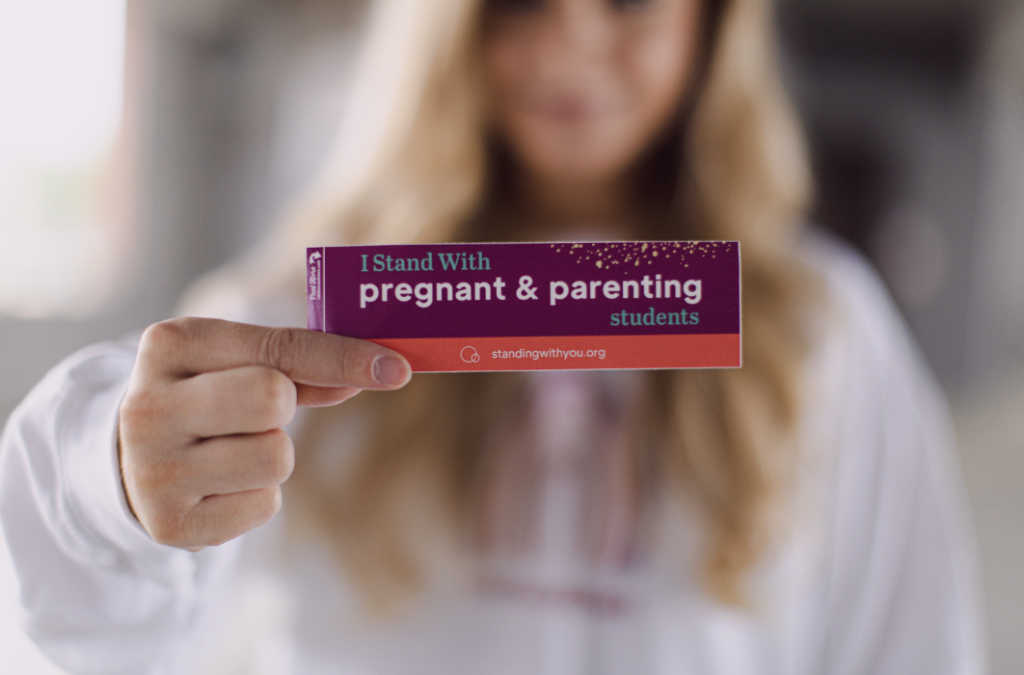 Despite her unwillingness to hear about the need to ensure pregnant and parenting students are protected, we continued reaching out to others. Another student accepted one of the goodie bags we were handing out, and she started to walk away while reading the bag label, and she quickly turned around saying, "Wow that's crazy. I'm actually pregnant right now!"
She spoke with SFLA at Texas State President and Standing With You Fellow, Sarah Luna, who let her know that we were there to ensure that no woman stands alone at the university, and the student eagerly signed our petition. We also got to leave her with an Embrace Grace box to help encourage her on her pregnancy journey! She left seemingly grateful for the information we gave her.  
Meeting students like her is why SFLA encourages pro-life groups to get involved in Standing With You. Sarah shared later that, "It is our mission this year to better understand our campus, understand the needs of pregnant and parenting students, and appropriately respond in efforts to create a culture of life at Texas State. We want to walk alongside and ensure no woman stands alone in a post-Roe society, starting with our classmates."
Walking alongside a pregnant student throughout her journey is how we build stronger relationships and further a loving and supportive culture for women. We are glad SFLA at Texas State can do so with their students!