Campus Policy Change Webinar

Paving the Way for Parenting Students

wednesday, sept. 13th at 8pm et
Is your campus equipped to support pregnant and parenting students? Most students are not aware they can change policies or create accommodations on their campus to create lasting change. Join Students for Life's Standing With You Campus Coordinator, Camille Cisneros, and Student's for Life Action's National Activist Coordinator, Titus Folks, on Wednesday, Sept. 13th at 8pm ET to learn how to ensure pregnant and parenting students are set for success at your school!
On this webinar, you will learn:
How to evaluate your campus and determine what is needed to support your pregnant and parenting peers.
What is an SGA Resolution and why this is useful?
The steps you can take to pass or change a campus policy.
Stories from students who have successfully created change on their campus!
This webinar is FREE and will give you the tools and knowledge you'll need to create lasting changes for LIFE on your campus. You don't want to miss it.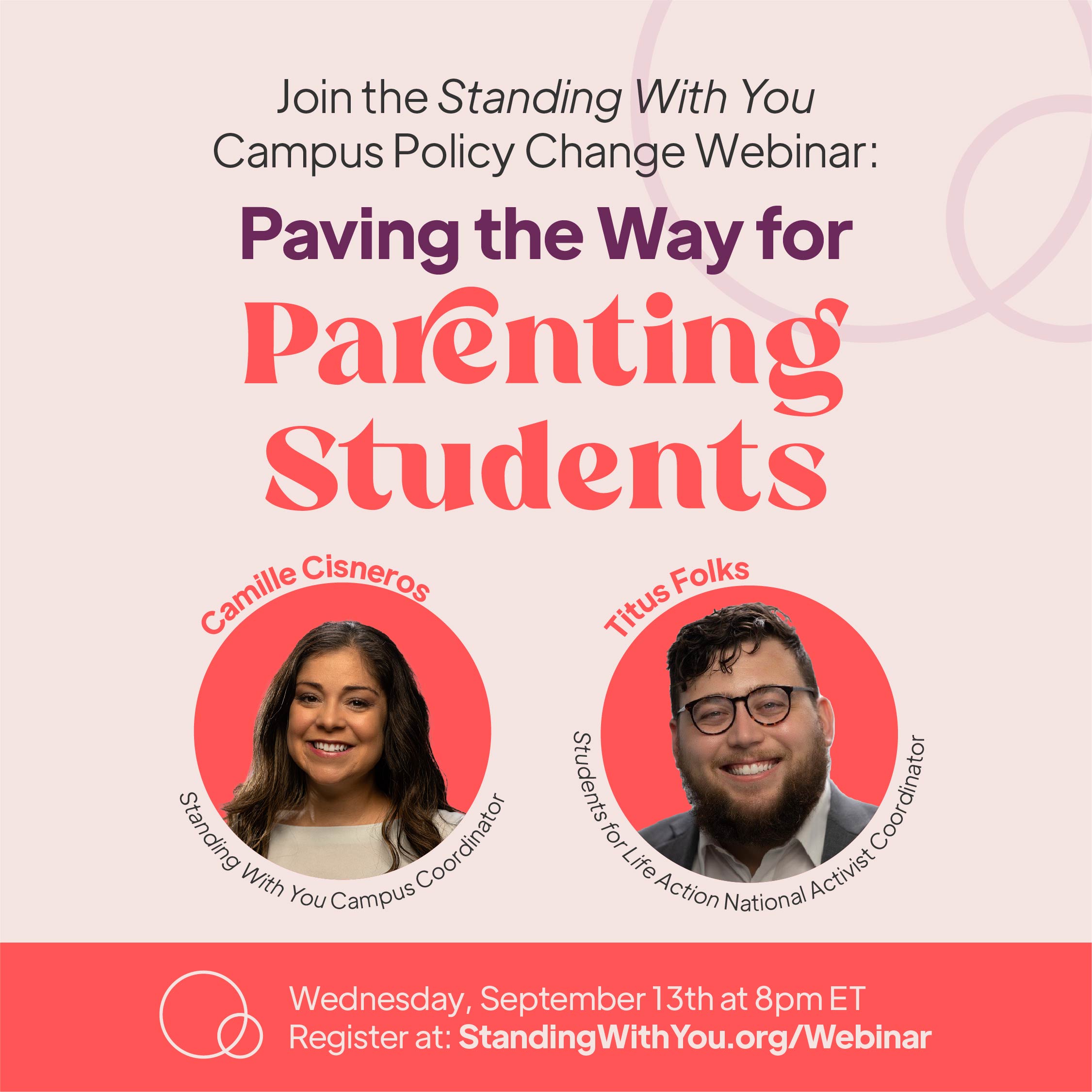 the webinar starts
wednesday, september 13th at 8:00pm ET
Don't Wait. Register TODAY!
"*" indicates required fields