Celebrate Your Campus Resources!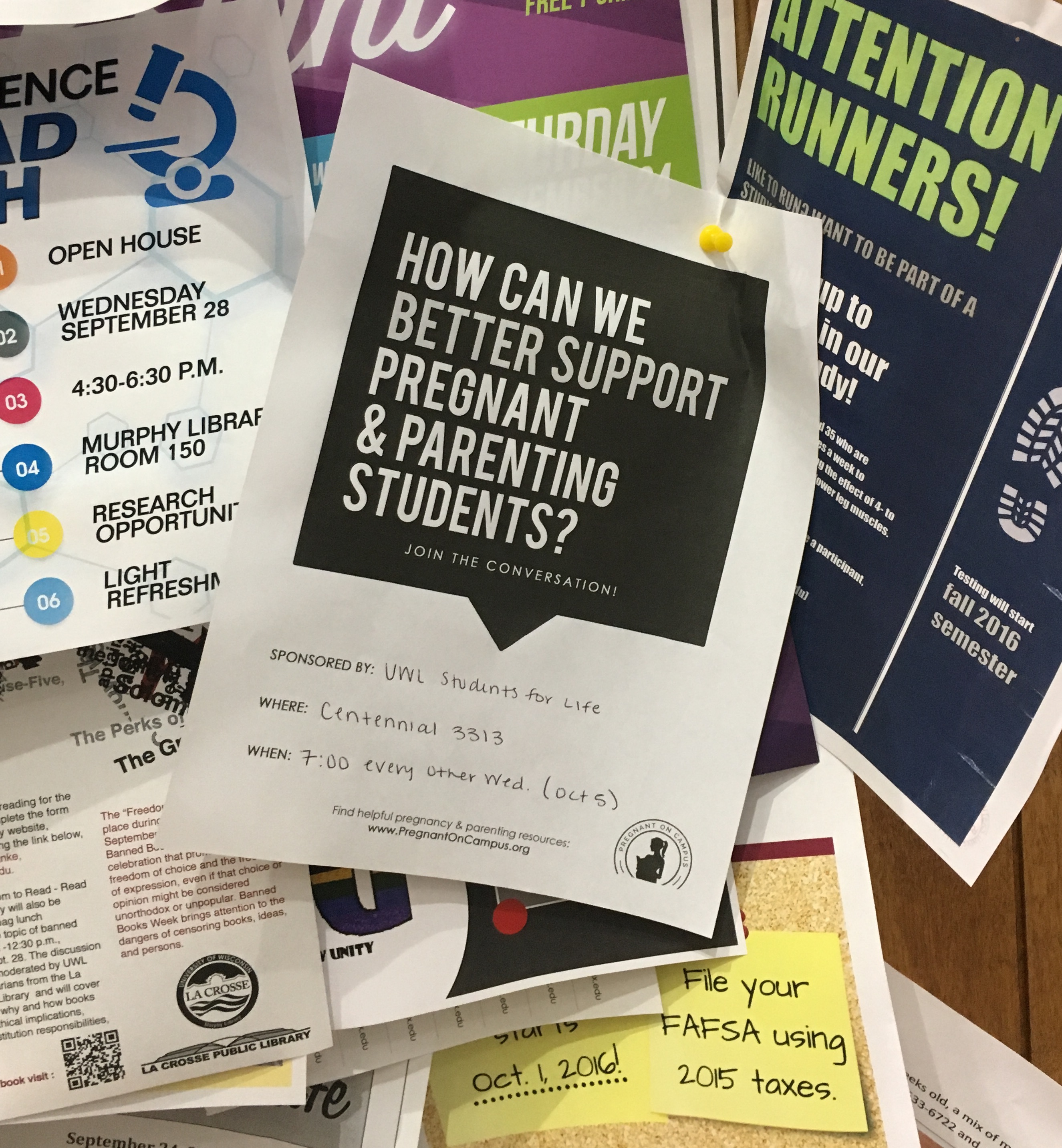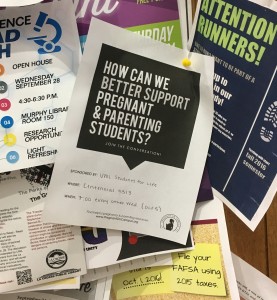 Thanksgiving is a time to give thanks for all the great people and blessings in your life. Our Pregnant on Campus team is grateful for the many campus and community resources that help support pregnant and parenting students. These resources help students stay in school and take care of their kids.
Tangible resources and community support make it easier for pregnant and parenting students to be an active part of your college community. That's why this Thanksgiving, we are challenging you to go out, find your resources, and celebrate them! 
Our Challenge
From Monday, November 14th through Saturday, November 19th, help us find campus resources for pregnant and parenting students. Here's how it works:
Challenge your group members to find one of the resources listed each day.
Take a photo! (Or use a photo from a past event)
Post your photos on your student group's social media account with a description of the resource.
Add the hashtag #ParentingStudents 
Tag our Pregnant on Campus Initiative on Facebook and Instagram (@PregnantOnCampus).
The top 3 groups that post the most images on social media will win:
Contact Beth Rahal (Pregnant on Campus Director at [email protected] with any questions. GOOD LUCK!
Resources Scavenger Hunt
You have 6 days to find these resources. Here are each day's topics and recommended resources. Now go find them!
Day 1: Monday, November 14th
Community Support: Who can pregnant and parenting students go to for life-affirming support? Who can they go to who will be kind, caring, and helpful? What can that person (or group) offer the student?
Your student group
Pro-life professor, staff, or administrator
Residence advisor
Pregnancy support advocate
Pregnancy resource center
Campus ministry
Campus counseling
Day 2: Tuesday, November 15th
Pregnancy Help: Where can you get free pregnancy tests and pregnancy options counseling? Who will support the student throughout her pregnancy?
Your student group
Campus health center
Local pregnancy resource center
Day 3: Wednesday, November 16th
Child Care: Where can students take care of their child? How can they go to school and take care of their baby?
Diaper changing stations
Lactation (Mother's) rooms
Child care center
Student group babysitting services
Family study room
Day 4: Thursday, November 17th
Financial and Material Support: Who can pregnant and parenting students ask about financial assistance? Are there scholarships on campus for pregnant or parenting students? Where can students get free baby or maternity items?
Financial aid office
Your student group
Scholarship committee
Pregnancy resource center
Office of Family Resources
Day 5: Friday, November 18th
Academic Support: Who can tell a pregnant or parenting student about Title IX rights, school policies, and classroom accommodations? Who can help her find flexible class options?
Title IX Coordinator
Academic Support
Disability Services
Office of the Registrar
Day 6: Saturday, November 19th 
BONUS RESOURCES: What else does your school and community have to offer? Tell us about resources like:
Adoption support
STD Testing
Family housing on campus
Local maternity home
Family events
After abortion counseling
(Don't forget! HASHTAG #ParentingStudents and TAG @PregnantOnCampus.)
Examples of Images