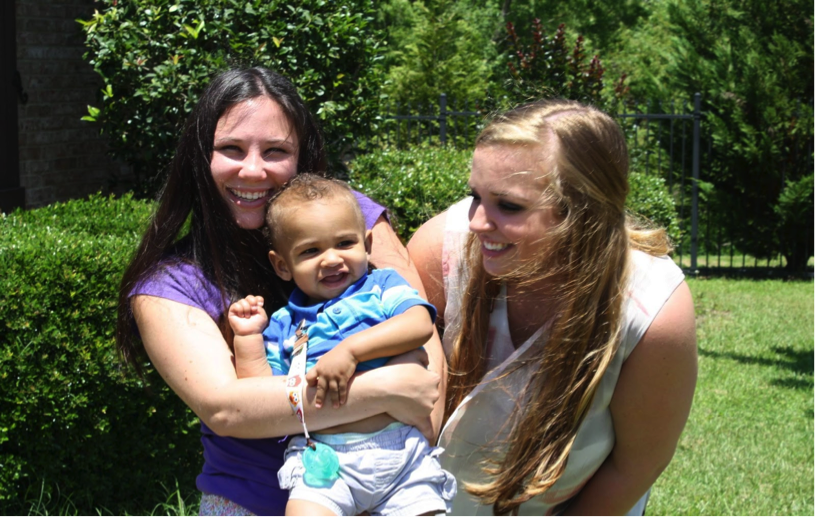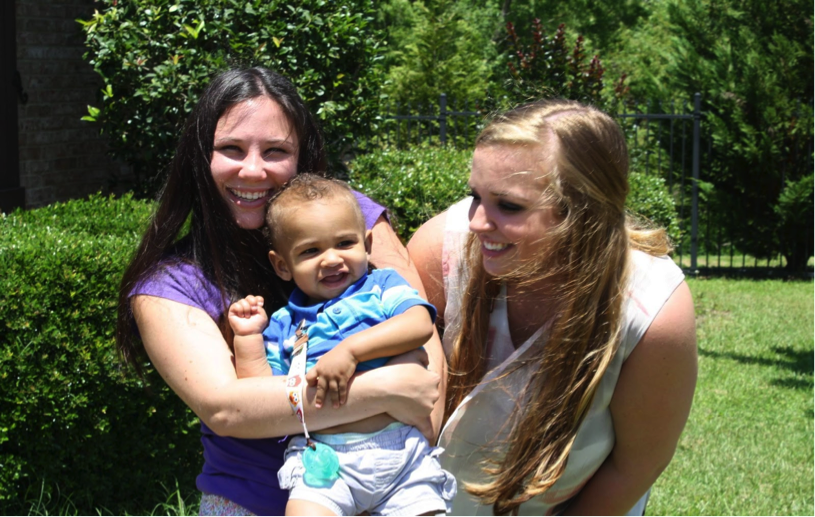 A year ago, Claire Crawford was experiencing one of the scariest, most challenging moments of her life. She was a pregnant student not sure of what to do or where to get help. At 5 months pregnant, she had lost her 2 jobs and dropped out of college. At 7 months, she left a bad relationship. Claire had no idea what she was going to do to take care of her baby boy. Thankfully, Claire had the help of her local Students for Life group and was able to find the peer support, baby supplies, and local resources that she needed to choose life for baby Taylan and to build a new future for her family. Claire's courage to reach out for help changed her life– and now she's returning the favor.
Since her pregnancy, Claire has transformed her life. The once scared, pregnant teen is now a strong, empowered advocate for women in her community. While being a student of Holmes Community College and parenting her son Taylan, Claire is constantly helping women in her college community. Many of the women she meets are going through similar experiences. Claire understands the place they are in, and she advocates for them in every way that she can.
An Advocate for Women
This past year, she has worked with Mississippi State University Students for Life to speak to their group about her testimony of rejecting abortion. Her experience has allowed her to be a safe and trusted confidant for women. Women (who have previously chosen abortion) feel comfortable coming to her when they become pregnant again and need support. After sharing their stories, several of these women have offered to help other women choose life.
Since becoming an advocate, Claire has provided resources and supplies (collected by MSU Students for Life) to nearly 20 pregnant and parenting women! Claire has worked with MSU Students for Life, her local Pregnancy Resource Center, and local pro-life advocates to get these women everything they need: supplies, parenting classes, information, adoption resources and emotional support. Many of these women have also become advocates, and they have joined these efforts by donating their own used baby items.
Lives Saved
Claire is not only changing lives; she's saving them! Three mothers chose life because of Claire's compassionate efforts to support and help them.
"Mother A" was pregnant and unsure of who to turn to for support. Claire directed her to the pregnancy resource center that she (Claire) first got help from as a pregnant 17-year-old. Together, Claire and the center's staff gave this mother the encouragement that she needed to choose life for her baby girl. She is now working, and she loves being a mother!
"Mother B" needed not only support to choose life, but also a place to live after her parents threatened to kick her out if she did not choose abortion. With the help of Claire, the local pro-life community, and MSU Students for Life friends, this mother had a place to live, missed her abortion consultation, and instead received care at a pregnancy resource center. This mother shared that she loves her tiny baby before he or she is even here.
"Mother C" was already a teen mother and post-abortive. She was at very high risk of choosing abortion. Claire was able to pass along MSU Students for Life resources and supplies that made her feel empowered to choose life for her baby boy.
One Little Post
The stories of women helped by this one mother could go on and on. And yet, all this began with one seemingly insignificant post on a pro-life student's social media page. One simple post snowballed into dozens of lives changed and at least 4 babies saved (including little Taylan).
This story goes to show that even when you aren't seeing the fruits of your efforts, your Pregnant on Campus outreach may still be impacting dozens of lives around you.
We are so proud of Claire for her courage in choosing life for Taylan and for her compassion to speak out and support other women. So many lives are being impacted by this one woman, and we know that this is only the beginning.
Content and images for this post were contributed by Claire Crawford (parenting student) and Anja Scheib (pro-life student leader). If you have a story to share, please contact Beth Rahal at [email protected]