Congratulations to the 'Standing With You' Student Group Fall Feature!  
by Kylie Michieli | December 7, 2022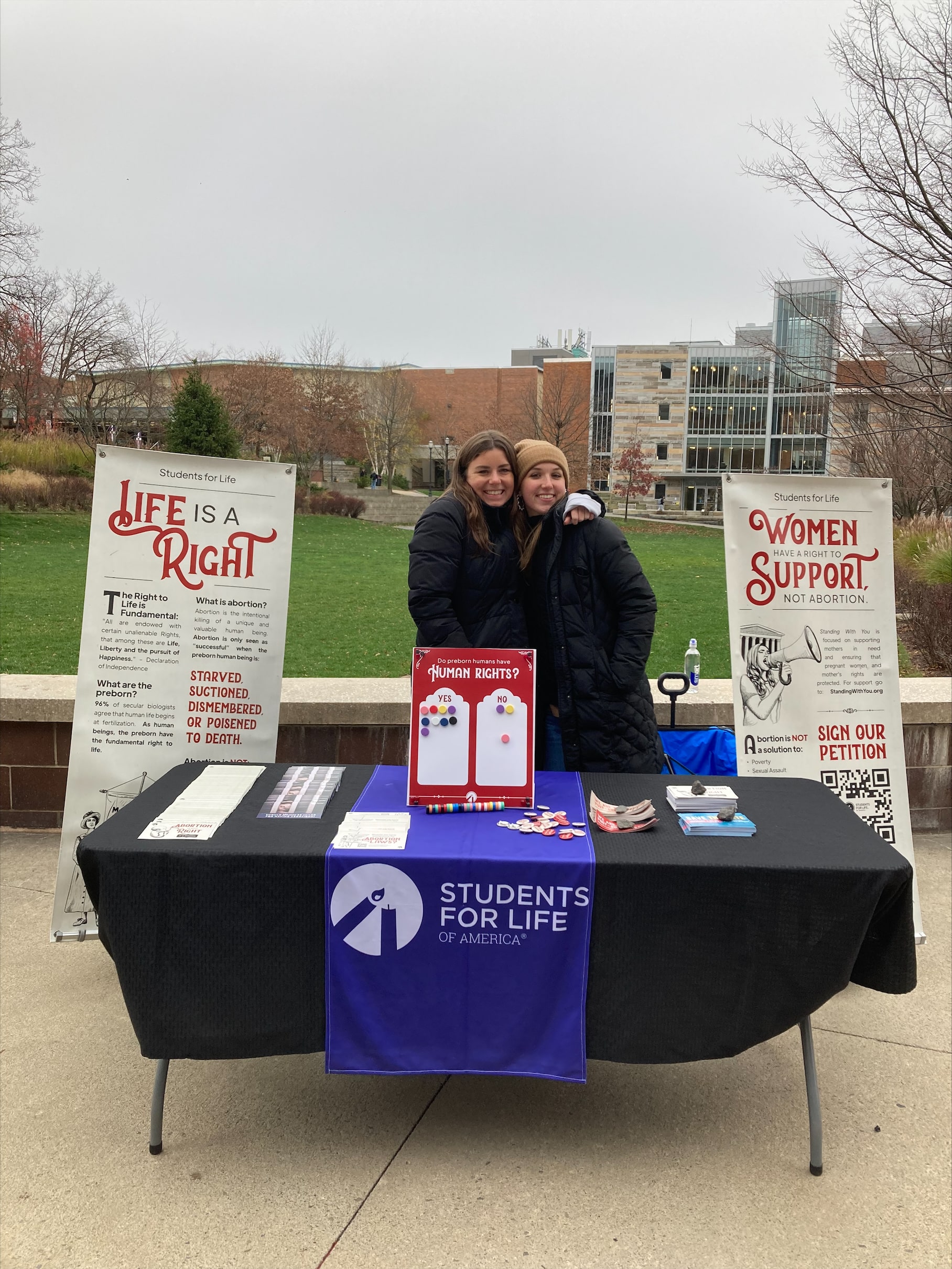 With the fall semester coming to a close, we want to give a big shout out to the Fall Feature Student Group: Scranton University Royals Students for Life! We have selected this Students for Life of America group for going above and beyond throughout the semester in their service to pregnant and parenting students, along with advocating for change in the local community and nationwide.  
One of the main obstacles that parenting students and employees face is finding affordable childcare. That's why Royals for Life has stepped in and created a babysitting program that serves parenting students, faculty, and staff on campus. Their group has faced several challenges in their journey while creating this resource, including coordinating transportation and creating effective advertising of their resource across campus. However, their devotion to this cause led them to persevere, and they have made a significant impact with more than 40 student volunteers available to babysit for their faculty and fellow classmates.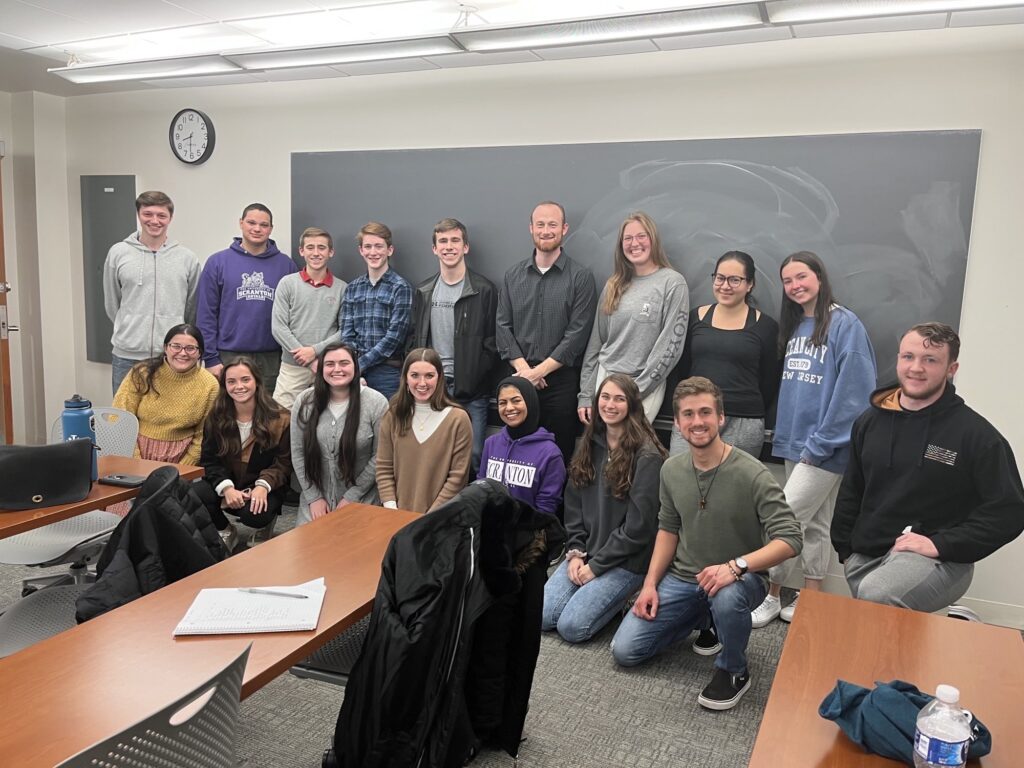 Along with providing free childcare, Royals for Life expands their reach outside of campus. This year, they donated 550 diapers to a local Scranton church, participated in state and national pro-life marches, counter protested the Women's March in Washington, D.C. and bought Christmas gifts from the Giving Tree for local kids.
They have had a strong presence on campus through tabling to let students know about Standing With You resources and even hosted a school-wide dialogue about abortion. A more recent project for the group has been compiling a list of Scranton's local pregnancy resources to share digitally and via print materials on campus for their peers' benefit.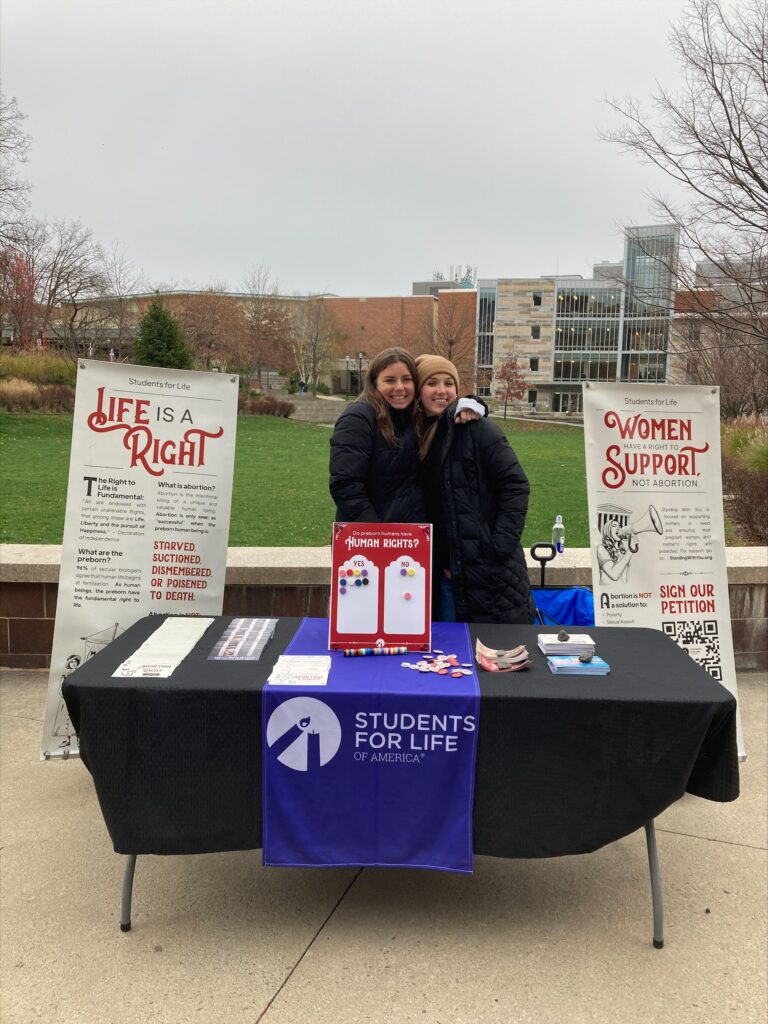 This coming spring semester, the Royals for Life plan to offer assistance to the pregnancy support organizations within the Scranton community. The president of Royals for Life, Julie Kilmer, is excited to begin volunteering at local pregnancy help centers this spring, saying,: "I hope to not only be spreading the pro-life message to college students and professors on our campus but also to be supporting and offering help to organizations in the Scranton community so that we can have a direct impact in saving the lives of the unborn and supporting mothers financially and emotionally."
We are so proud of you all at the University of Scranton, and we're eager to see the great things you will be up to next semester. Royals for Life, your group is a perfect example of what the Standing With You mission looks like in action; keep up the great work!
READ NEXT: Unconditional Love Felt by Adopted Child Led to an Adulthood Full of Generosity