Rosalie's Story: Embraced, Encouraged, & Loved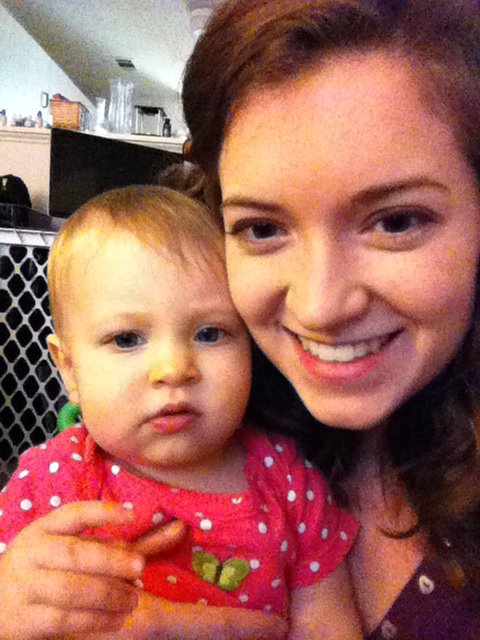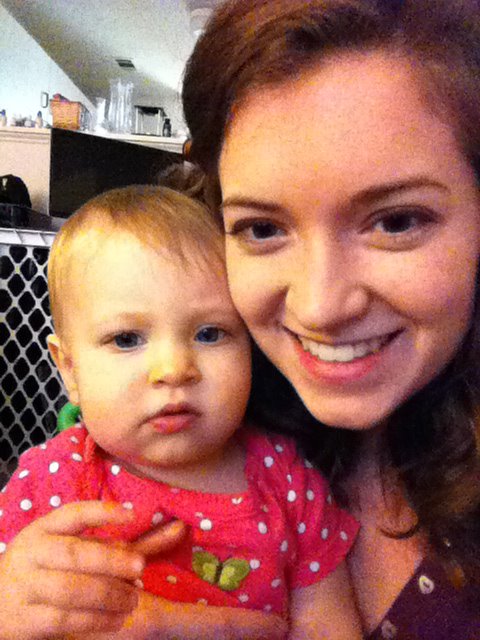 Whether you are a freshman or a senior, becoming pregnant during your college years is especially challenging. You wonder if you can do it- if you can be both a student and a parent. You worry about what your peers will think and how your professors will react. You fear how the school administration will treat you when they find out. All of these concerns weigh on the decisions of college-aged parents. For this reason, we need to take action to encourage policies and programs that are compassionate towards college parents.
Here is Rosalie's story about how the compassionate response of her college community made a difference!
"Being a student at a small Catholic college is a lot like high school in some ways. You see the same people day after day, and if you are different, you better believe that it is noticed. I got pregnant the summer before my senior year, and my slowly growing baby bump was definitely different and definitely noticed.
I had lot of worries as my pregnancy became more and more obvious. What will people think of me? Will I have to quit working in Campus Ministry? Will the faculty and staff who smile and talk to me today shun me or be awkward around me when they find out? I knew most people at my college were Christians and would probably disagree with my life choices. (I was unmarried at the time.) Adding to my worry was how close I had gotten to some of the college staff- since I had worked as an office assistant to the Business, Financial Aid, and several other offices over my summers. Wouldn't they feel obligated to distance themselves from a student who seemed to contradict the college's Catholic identity in such an obvious way? NOPE.
The only thing that I got from the people in the Belmont Abbey community when they found out that I was pregnant was an outpouring of love and support. From the wonderful people in the business office who threw me a little bridal shower my first semester (I got married over Christmas break) to the Holy Grounds employee who snuck me free smoothies when no one was looking ("Feed that baby, girl!"), the BAC community literally could not have been more wonderful and supportive. Far from being ostracized, excluded, or expelled, I was embraced, encouraged, and loved. Everyone saw past the circumstances of my pregnancy to celebrate it for what it was: a blessing. The president of the college himself asked me to tell him if he could help me in any way."
It was not easy being pregnant during college. However, Rosalie was lucky to be surrounded by a loving and supportive college community who truly cared about her and her baby. From her peers to her college president, the college community celebrated the life of baby Sarah, and they welcomed her as the blessing she was.
How would your school respond? What do you need to change on your campus to make it "family-friendly"? With the Pregnant on Campus Initiative, we are challenging YOU to transform your college campus. If you want to make a definite impact in the lives of young parents, get involved in the Pregnant on Campus Initiative by contacting Beth at [email protected].