a gift can change a life.
As part of our pro-life, pro-woman mission, the Standing With You Initiative is proud to announce our Fourth Annual Mother's Day Item Drive.
Mother's Day is such a special time for us to celebrate moms - so through the month of May, we're asking you to celebrate a few moms you may not even know by donating to your local Pregnancy Help Organization!
To participate, click on the center closest to you from the list below, and place an order on the corresponding Amazon registry.
The Item Drive will run from Monday, April 24th to Tuesday, May 31st. Our focus is to provide extra supplies for local Pregnancy Help Organizations to assist mothers in need. Last Mother's Day, more than $15,000 in baby items were donated! Anyone can participate. Help us beat last year's goal.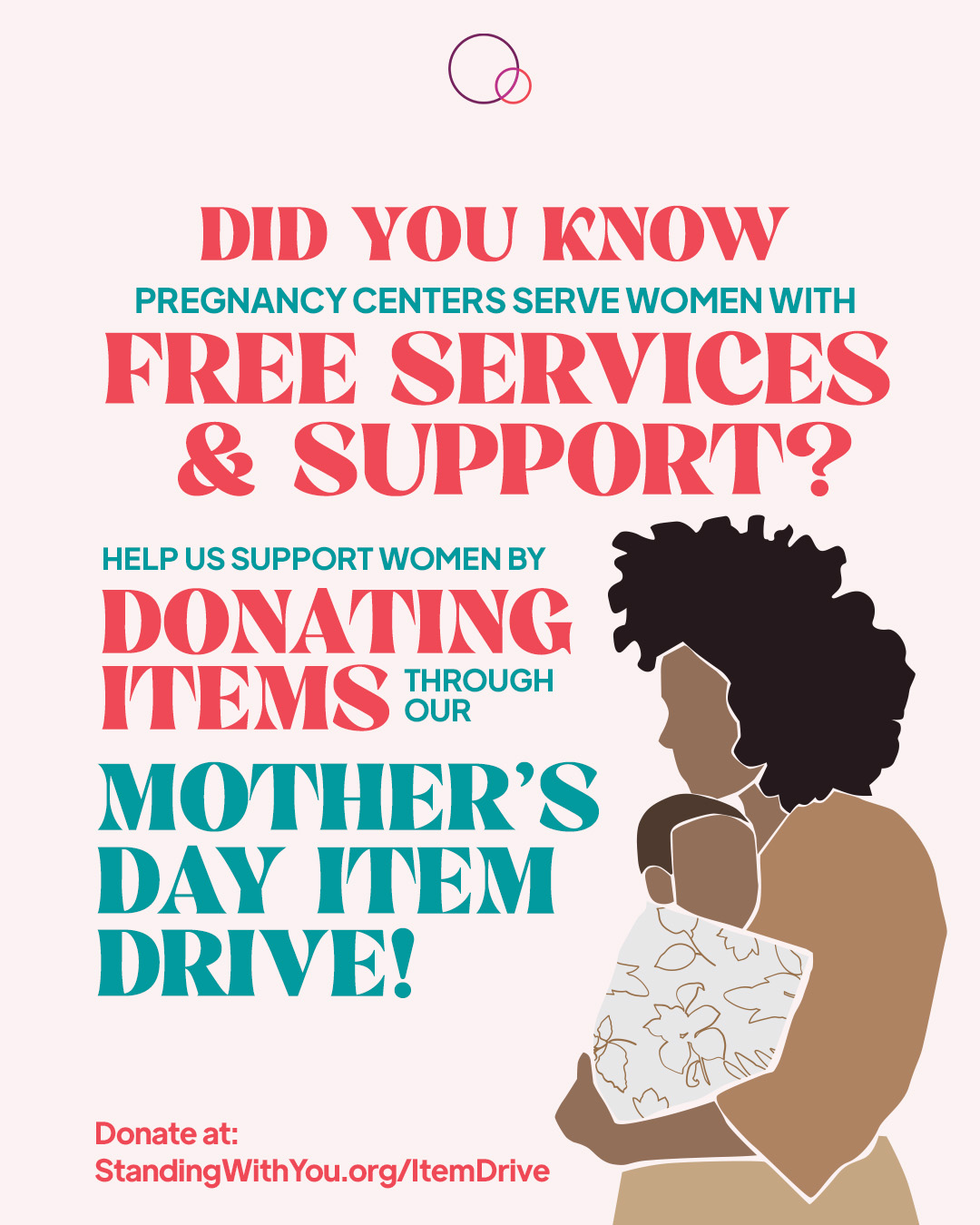 | | |
| --- | --- |
| Phoenix, AZ | New Life Pregnancy Center |
| Denver, CO | Alternatives Pregnancy Center |
| Indianapolis, IN | Women's Care Center |
| Indianapolis, IN | Pregnancy Choices Indy West |
| Roseville, CA | Sierra Pregnancy + Health |
| Traverse City, MI | Thrive Medical Clinic |
| Avon Park, FL | Choices Family Resource Centers |
| Bradenton, FL | Solve Homes |
| Greer, SC | St. Clare's Home |
| Placerville, CA | PCS Health |
| Columbus, GA | Seneca Women's Center |
| Rochester, NY | Caring Choices Pregnancy Help Center |
| Beaumont, TX | Hope Women's Resource Clinic |
| Livingston, TX | G.R.A.C.E. Pregnancy Outreach |
| Ames, IA | |