New York Student Starts Foundation to Help Pregnant & Parenting Peers
by Brenna Lewis | January 20, 2021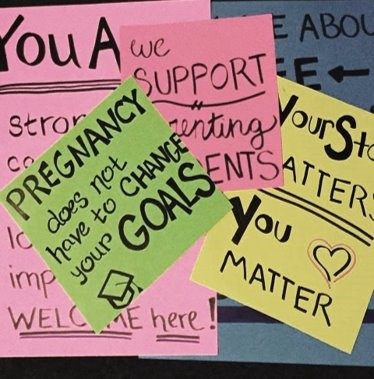 Written by: Josephine Rose, Queens College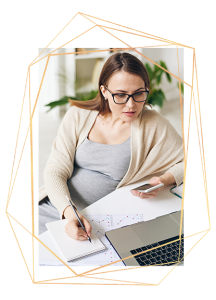 A Students for Life leader in Queens, New York was feeling called to help pregnant & parenting peers in need. So she started a foundation that will provide a grant to one student per semester! Josephine Rose is a shining example for anyone wishing to lend a helping hand so that no student feels they have to choose between their child and their education.
Read a letter from Josephine below…
My name is Josephine Rose, and I am so excited to announce the beginning of the Katheen Mullally Foundation Scholarship Fund! 
Four years ago, I became involved with the Bridge to Life Pregnancy Support Center in Queens, as well as the Queens College Chapter of Students for Life. I realized that I wanted to make it a part of my life's mission to help women experiencing unplanned pregnancies, especially my peers. That's why four years ago, with the help of Students for Life and my family and friends, I set out to create a pregnancy support scholarship for the Queens College community, so that no student ever feels that they have to choose between their education and their child. 
I chose to name my foundation in loving memory of my Aunt Kathleen Mullally. She was a pillar in my family, to say the least, and loved every one of her nieces and nephews as if they were her own grandchildren. Every one of us always felt like we had a personal and special connection with her. She has recently passed away, and I am sure that she is right next to Jesus rooting for the Notre Dame Football team. Sadly, she never had any of her own children. Now, her legacy can support our larger human family. I am so proud to have known her, and to be a part of changing our society for the better. 
I am proud to say that the Kathleen Mullally Foundation is a 501(c)(3) organization, and all donations are tax deductible. I have started a GoFundMe campaign in order to raise funds for the account, and the page can be visited here. Or, search the Kathleen Mullally Foundation on GoFundMe! Our fundraising goal for this scholarship is $50,000.00.
That sum would allow us to provide a $1,000 grant to one student every semester, which will pay for approximately half of the tuition of an undergraduate at Queens College. It seems like an insurmountable task for such a meager goal, but small beginnings lead to great futures. I am beyond grateful to anyone and everyone who is able to contribute, no matter the amount!  
For more information, please email [email protected]. Our website is a work in progress, but in the meantime, please feel free to reach out by email with any questions!