Photographer captures beauty of homeless pregnant women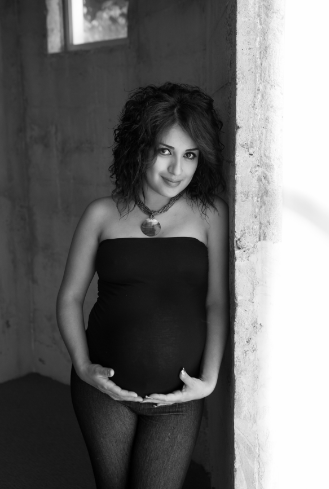 One look at Keri Vaca's Small Miracles Photography website is all you need to testify to this woman's talent for capturing the "intimate raw spontaneous" moments of family life. In one glance, you are captured by beautiful family life images and encouraged by captions of  "celebrate your baby bump!" and "growing a human inside of you is a super power."
Even more so, Keri clearly identifies with moms and their struggles to see themselves as beautiful. She shares: "From my own personal experience, getting pregnant, staying pregnant, and delivering a baby is quite the journey. There are so many ups and downs. I did not feel beautiful when I was pregnant. When I look back at my maternity photos, I see that I was. I want to show you, how beautiful you are, regardless of how you might feel in your new body."
Now, Keri is giving back in a big way! The Californian photographer shared her artistic talents with women supported by the Homeless Prenatal Program, and the *results will leave you speechless.
Keri surely succeeded in helping these women feel as beautiful as they are!
Martha Ryan, the founder of Homeless Prenatal, affirmed Vaca's creative gift. "She is making sure the women know they're beautiful and they're deserving."
Nancy Frappier, who directs the program's Wellness Center, also supported Keri's effort. She shared with Today: "For many of the women we work with, pregnancy can be a wonderful time but also a very difficult and challenging time. Seeing how they look in the pictures has been an incredibly positive experience for the women. They see how strong and beautiful they look as pregnant women, and it gives them a boost of self-confidence that they can be good parents."
Thank you, Keri, for embracing the beauty of these lovely ladies!
*Please note: These images are the work of Keri Vaca, Small Miracles Photography. To learn more about Keri's work, please visit her website, http://www.smallmiraclesphoto.com/.
This blog was contributed by Beth Rahal, Pregnant on Campus Coordinator. To share your story, please contact Beth at [email protected].