Single Parent Gets Financial Aid Reinstated – Thanks to the Pregnant on Campus Initiative!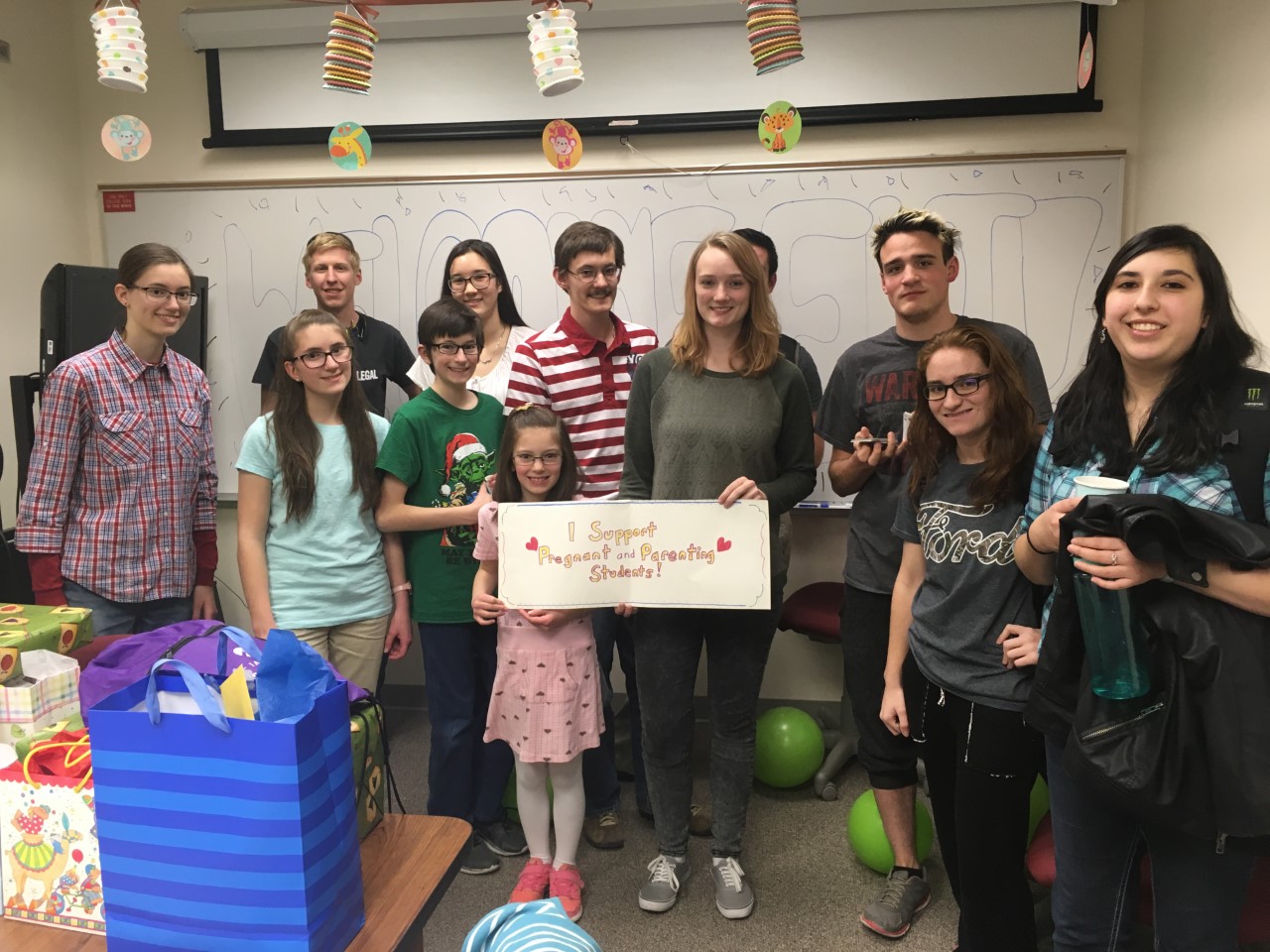 An appeal for help
The phone rang. It was a 10:35 am, and I didn't recognize the number, although it had a Colorado ID. On other end was a desperate sounding young mom of an 11-week-old baby.
"I was given your number and told that you could help me with my rights as a single parent and student," the young woman on the other end said hurriedly. (We'll call her *Esther.)
Esther's story rapidly unfolded. She goes to a Colorado community college (where we just started a Students for Life club), and she received my number from someone I gave it to when I clipboarded with the Students for Life leaders in November. Esther had to miss class when she gave birth to her son in November. Unfortunately, Esther had not been informed of her Title IX rights by her professors, academic advisor, or school administration. She did not know that necessary pregnancy-related absences (like childbirth and recovery from childbirth) are protected under Title IX. She should have been allowed excused absences from her classes as well as accommodated with enough time and information to make up any missed classwork, assignments, and exams.
Her professors and school staff failed to provide this critical information and support. Esther ended up dropping out of a class and taking an incomplete in another class. She was later informed that she did not complete enough credits to be able to qualify for financial aid this term.
I texted our National Pregnant on Campus Director, Beth Rahal, and we worked together to come up with the information and steps that Esther needed to take in order to effectively resolve her situation. We sent Esther an email explaining her rights under Title IX and why her situation should be deemed a Title IX violation. We provided her with the name and contact info for the Title IX Coordinator at her college, as well as a detailed explanation of what questions to ask and how to explain and defend her situation.
Esther texted me that evening – February 1st – letting me know that she appealed her appeal. Within two days, Esther had recovered her financial aid. She told me recently that she feels so empowered to be a mom and finish her education. "I was about to have a mental breakdown before I called you," she said.
When people around the country heard about Esther's story, they offered to donate to a baby shower for her. So on Thursday, March 9th, our Students for Life club threw Esther a baby shower as their first official event! Esther's face lit up as she opened a package with a baby gym and boxes of diapers for her little son.
A Change of Heart
"I thought I knew what love was. Then I had my son," Esther said. "It's like, 'No! I've got to hold him!" Esther exclaimed.
But like many students in her position, this wasn't always Esther's perspective when she thought of having a baby – just one year ago. "I made an appointment for an abortion. My town's Planned Parenthood was booked out several weeks. So I made an appointment at a Planned Parenthood an hour or so away."
"When I asked my friend to drive me to a 'doctor's appointment' out of town, she said, 'Why are you going there for a doctor's appointment? What's up?'"
"A stomach bug, you know," Esther lied.
"Come on," her friend replied. "What's really going on?"
At this point, Esther told her friend the truth. Her friend responded, "You're trying to hide that you're getting an abortion because you know you're going to regret it. Let's tell our youth pastor…."
Esther never showed up for her abortion appointment.
A Community of Support
Esther's church and community surrounded her with the love and help that she needed to succeed as a new mom and a student. They provided babysitting and tangible support when she needed it most. Esther is also especially grateful for the rapid response of the Students for Life of America team. "I thought I was going to have to wait for weeks," Esther said. "But you picked up the phone and gave me the contact information for who to talk with within a couple hours. Within two days, everything was resolved."
We are so happy to be a part of Esther's journey and to have had the opportunity to assist Esther and her family! Students for Life America's Pregnant on Campus Initiative helps pregnant and parenting students in all 50 states complete their education and connects them to local resources including childcare, healthcare, health insurance, housing, food, clothing, and pregnancy testing and counseling.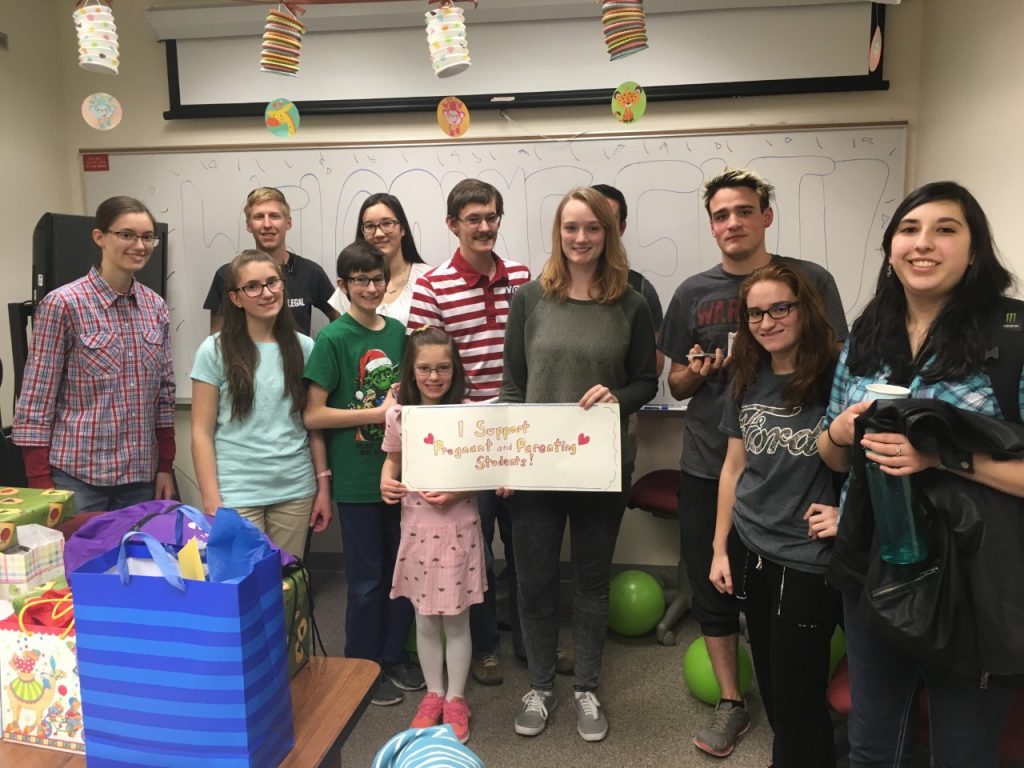 This post was contributed by Bethany Janzen, Rocky Mountain Regional Coordinator at Students for Life of America. *The parenting student's name has been changed to protect her privacy.