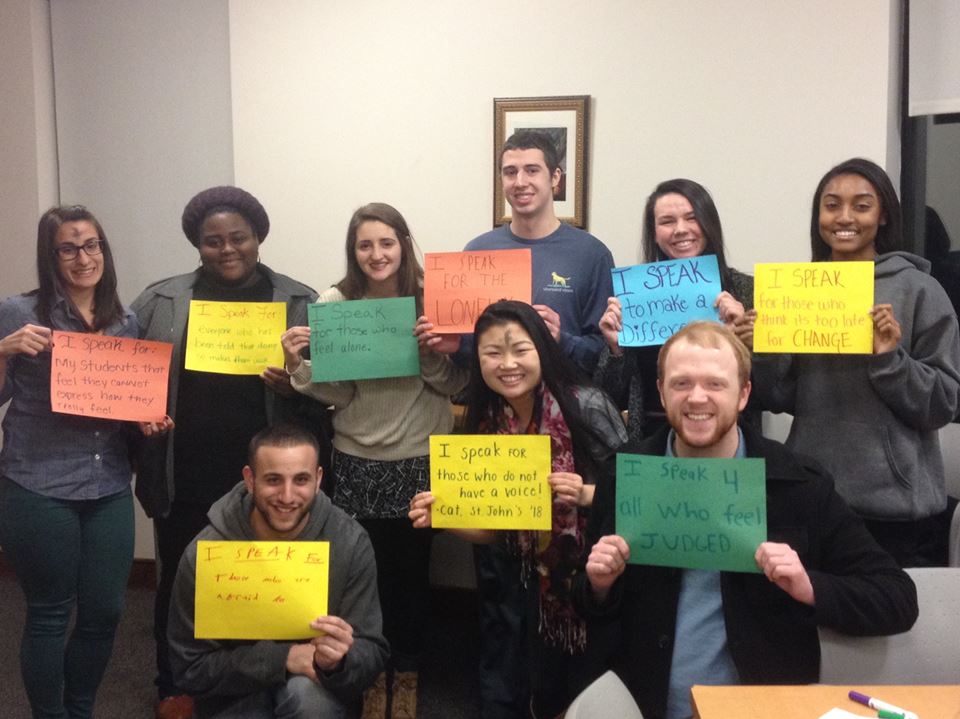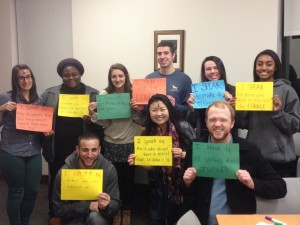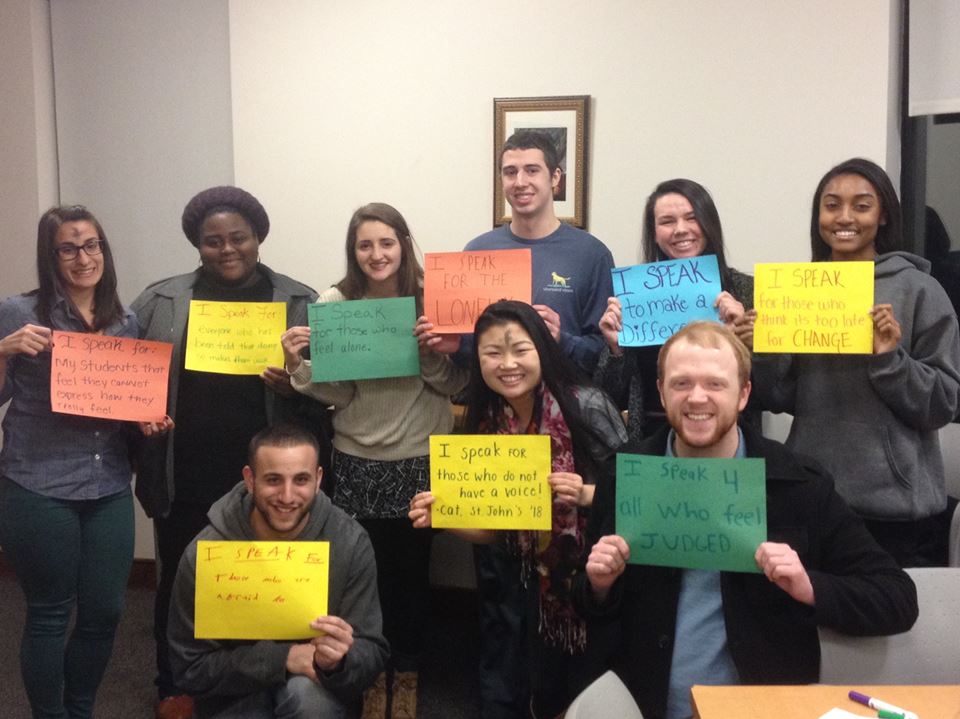 College student groups are instrumental in advancing support for pregnant and parenting students on campus. Through creative and compassionate efforts, they are providing the resources and support that their peers need to be successful students and great parents.  Many groups also extend their efforts into their community by supporting various pregnancy and parenting resource organizations. We asked St. John's University Students for Life to tell us about their efforts from this past school year. Here's what student leader Liz Canney had to share.
Tell us about the local organizations that you support. How have you gotten involved with these organizations?
SJU Students for Life supports some incredible organizations promoting the full breadth of what it means to be pro-life.  We are partnered with a local emergency pregnancy clinic called Bridge to Life, our local Sisters of Life, and a network of shelters for women called Providence House.  Members of our organization have helped sort baby clothes for mothers in need at the Bridge to Life as well as attended their fundraising events.  Students have gone to training events with the Sisters of Life and learned valuable skills including how to be someone that can speak to a person struggling with an unplanned pregnancy.  Finally, students love to go to Providence House to celebrate the birthdays of the women and children who live there!
How has your group benefitted from building these community relationships?
These community relationships are something that have really changed the dynamic of our group over the past year. Through service and experiencing the dignity of life in so many places and people, our members are deepening their understanding of the pro-life movement and seeing its effects on the greater New York area. For example, some of our students are Coworkers of Life through training with the Sisters of Life.  These students are highly educated and well trained so that they can be a reference for pregnant students in need. The greatest benefit our partner organizations provide however is an inspiring witness of the pro-life movement for our campus to see.
This Spring, your group held a baby shower for a fellow student. Can you tell us how you became involved with this student? What was her reaction to your support?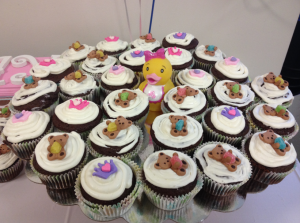 This past spring, our group held a baby shower for a soon-to-be-mother.  Because our church community is already very close, many members of our organization were good friends with this beautiful mother.  The student was very grateful for SJU Students for Life's support, and she had a great time at her baby shower.  Many games, laughs, and prayers were shared together among a community of students, campus ministers, and priests.
What advice do you have for other student groups that are interested in getting more involved in pregnancy and parenting resources?
The only piece of advice that we would recommend for student groups interested in getting more involved in pregnancy and parenting resources is to always keep a Gospel-centered perspective. If you are centered on Christ, there is no way to see a young pregnant mother as somebody defined by need or trouble. Through the lens of the Gospel, you see a young woman who is a hero for choosing life in a time when so few do, you see the inspiration for why you are pro-life, and you remind them how beautiful they and their child already are. Do not anxiously try to help. Joyfully try to celebrate that person!
Thanks, SJU Students for Life!
Students for Life of America is proud to support the compassionate efforts of SJU Students for Life! We hope that other groups take after these students and engage in pregnancy and parenting outreach on their campuses and in their local communities.



This post was contributed by Beth Rahal, Pregnant on Campus Coordinator, with the help of SJU Students for Life leader Liz Canney. If your group would like to get involved with Pregnant on Campus or share your story, please email Beth at [email protected]