St. Gregory's Pro-Life Team brings hope & support to campus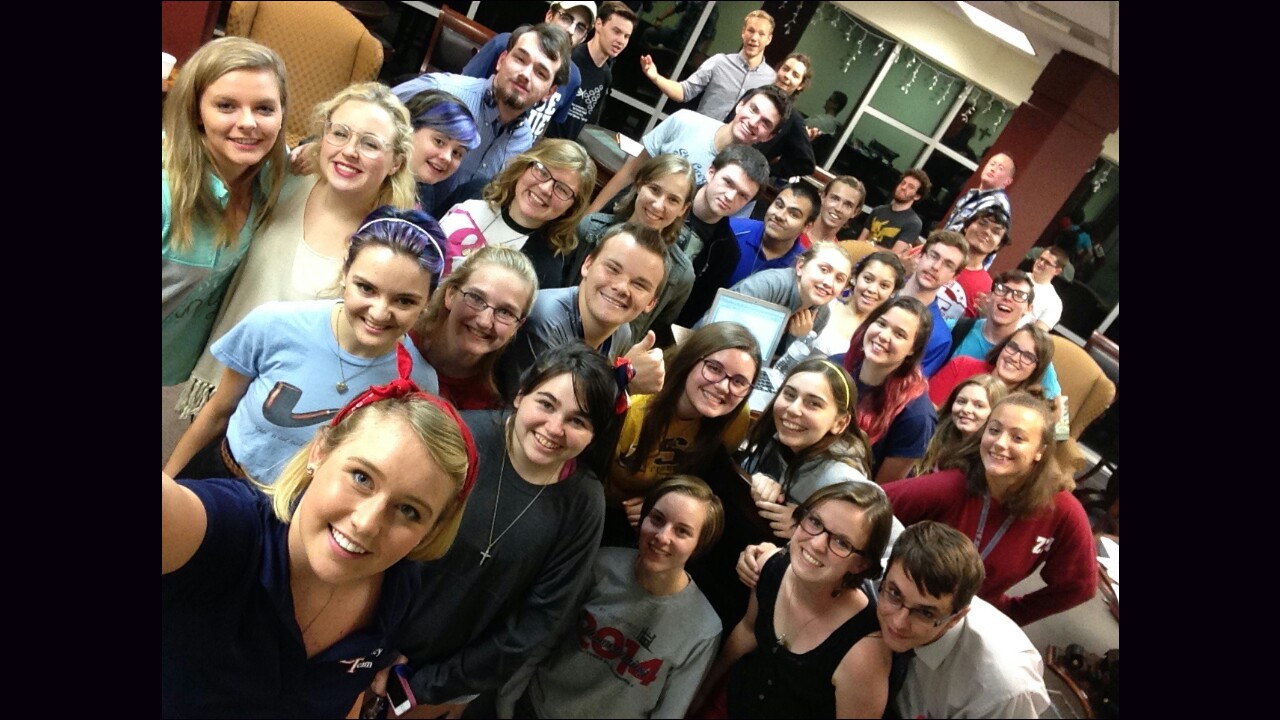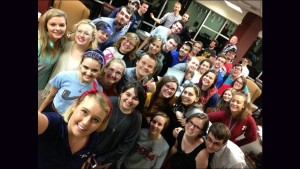 We love celebrating the wonderful projects of student groups across the country! That's why we asked St. Gregory's Pro-Life Team to share with us their awesome Pregnant on Campus outreach efforts on campus. This group is bringing hope and support to their community through new outreach efforts and heartfelt projects.
What motivated you to engage in the Pregnant on Campus Initiative?
Every year after returning from the March for Life in DC, our group has a brainstorming session to focus our efforts for the upcoming year. In 2014, we started talking about things we could do for pregnant and parenting students on campus. That semester, we bought a diaper deck with the Knights of Columbus and donated it to the school. In the fall, Darian took over the committee and started coming up with ideas and doing stuff.
How did you come up with the gift bags idea?
We wanted to do something to celebrate new life in our campus community. (We try to take as positive an angle as possible on every outreach.) So we had baby beanies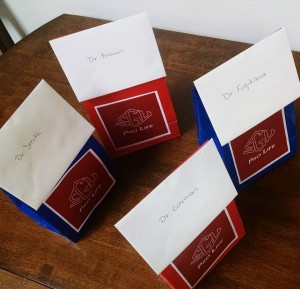 embroidered with our team logo to give to faculty, staff, and students who had babies. Then we realized that we could buy an embroidery machine for a few hundred dollars and make our own baby beanies, blankets, onesies, etc. to give away via Project Gabriel of Shawnee, OK. We were able to get the machine partially funded by SGA and cover the rest with proceeds from a raffle. Now our baby bags/baskets typically include a beanie, blanket, sticker with our logo, card signed by the team, photo brochure about prenatal development, and similar small gifts.
What other similar outreach/resources plans do you have for this year (or simply this Fall)?
Pregnant on Campus is primarily concerned with helping pregnant and parenting students and secondarily concerned with celebrating life in the community. Last year (our first year with a Pregnant on Campus committee), we did a lot of social media outreach. YikYak got really popular at St. Gregory's and at another university down the street, and every so often someone would post about being afraid that they were pregnant. So we would reply with encouragement and local resources. We also put resource bulletin boards and flyers up in the student union, rec room, restrooms, residence halls, and common areas. This year, we have had a few students approach us, and we've been able to connect them with local resources and free on-campus babysitting during classes. We've also given out baby bags to professors who had children over the summer and printed custom drop cards with local resources. Later on in the year, we'll have a week where we give away free cupcakes in the student union under a huge banner that says "Celebrate Life," which is always a huge hit.
Why is this effort important, and why should other students (on other campuses) get involved?
Something that gets talked about at conferences and in pro-life group event ideas is making people aware of abortion and especially of Planned Parenthood. That's important and very good, but it's easy to fill up a year with 40 Days for Life/Silent Day/March for Life/graphic displays/expose Planned Parenthood/Q&A about abortion, etc. and forget to talk about why life is so important. We put on a ton of events like those every year on top of member education and development, fundraisers, team meetings, fellowships, and bulletin boards around campus, but in my four years on the team, I've noticed that other students are exponentially more likely to engage in conversation and be open to all of our messages if we're positive. So when we create a display about abortion, we also put up pictures of fetal development. When we put up cemeteries of the unborn or chalk thousands of hearts, we ask people to pray for the deceased and their family instead of attacking those who caused the death. We never seek to avoid difficult and grave issues, but we always seek to avoid attacking anyone, because the people who would feel attacked are often the ones we can help the most. This translates to Pregnant on Campus really well: our message is that we will help, there are options, and you are not alone. People know we exist and feel comfortable approaching us because we celebrate life publicly. We're excited when professors have babies. We can be found making tiny pro-life shirts and playing with babies while their parents are in class, and we know where free resources are because we do fundraisers to replenish their supplies every year. If your pro-life group isn't doing this (and especially if your group isn't well-regarded by others on your campus), Pregnant on Campus is an excellent way to celebrate life instead of just decrying death.
Great work, St. Gregory's Pro-Life Team! 
If your group would like to share a successful project, contact our Pregnant on Campus Coordinator at [email protected].