Standing With You Student Advocates Are Spending Their Break Participating in the 'Summer of Service'
by Kylie Michieli | August 3, 2023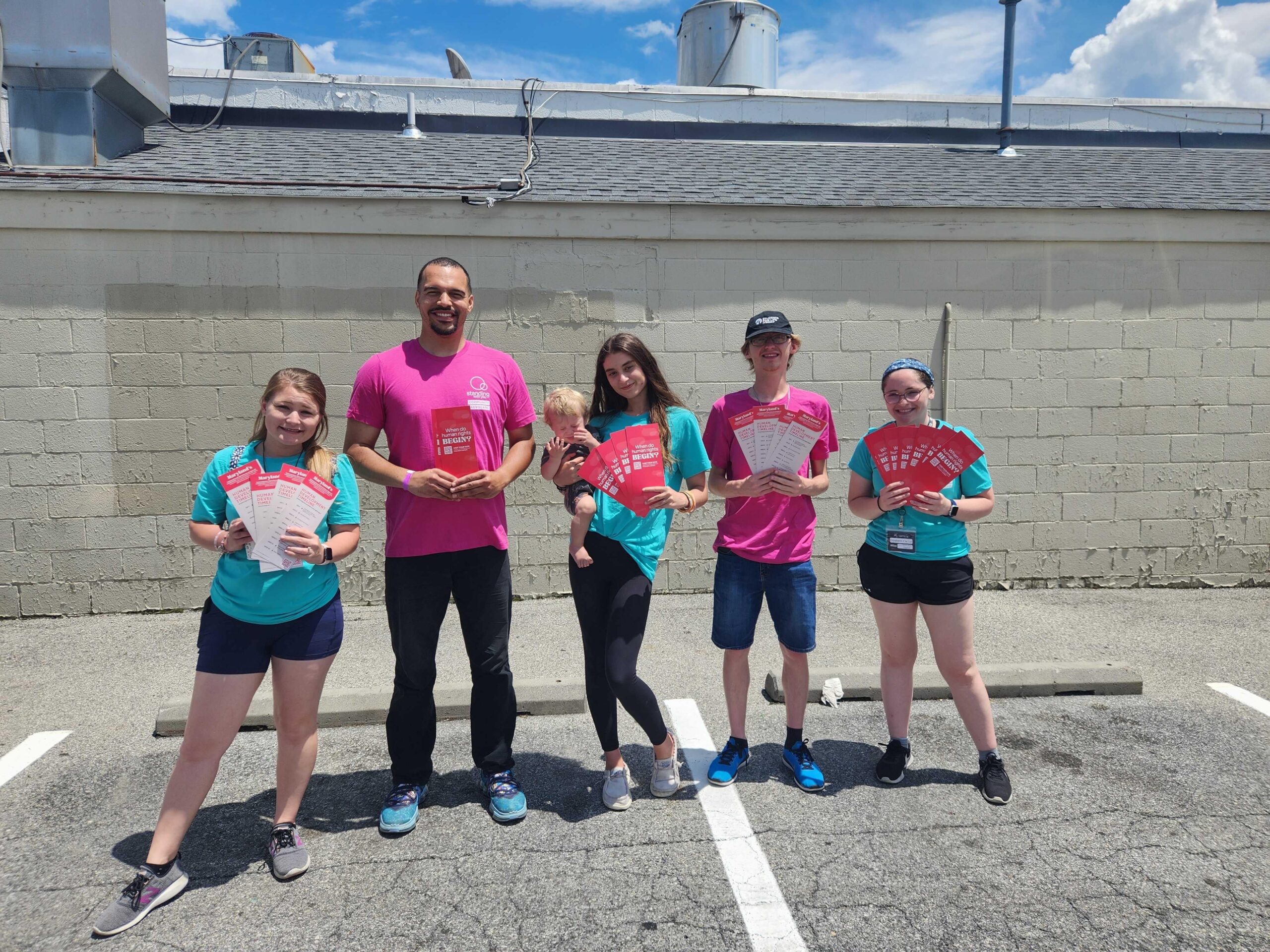 While many college students are spending their summer in vacation mode, our Standing With You Student Advocates are taking their break to make a difference across the nation. Our 'Summer of Service' is back, and more than 120 Students for Life of America (SFLA) student leaders are in on it, going door-to-door to equip families with tangible resources right on the spot.  
To kick off the 'Summer of Service,' we began by visiting neighborhoods in Kensington, Maryland. Students towed along wagons filled with resources and a message of hope for vulnerable women and families. Dozens of handwritten cards were also thoughtfully crafted and placed into blessing bags given to moms at the door.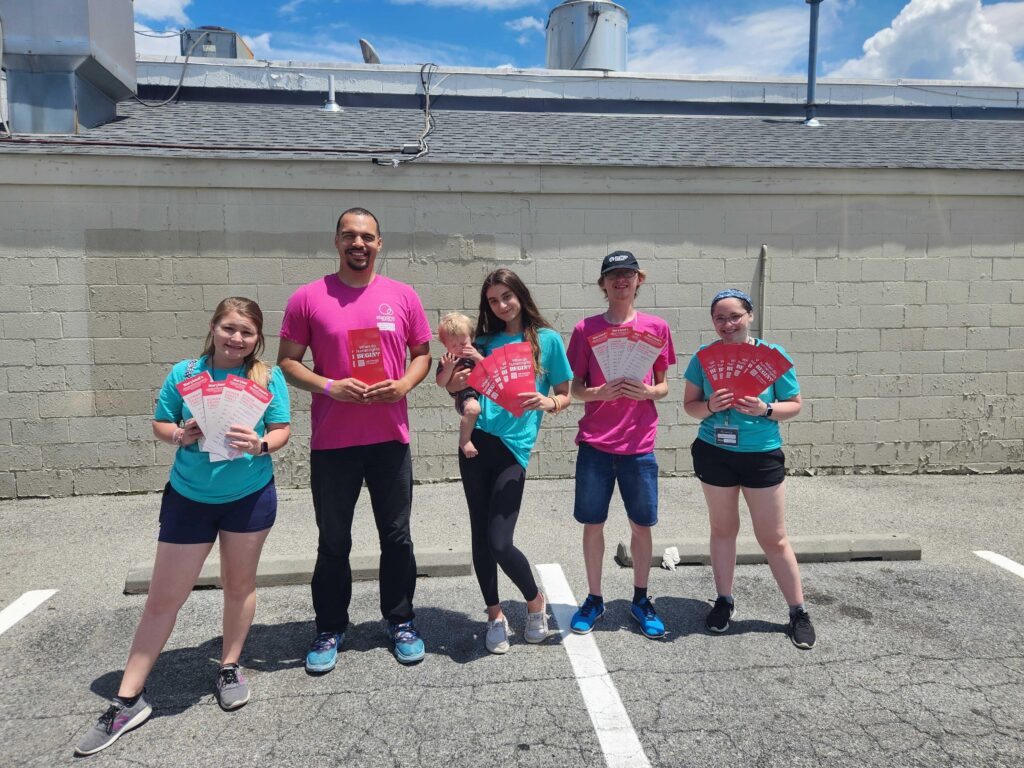 In just one day, 2,879 neighbors were reached through the reception of one of our informational door hangers which point them to life-affirming resources. We also held nearly 200 conversations and activated almost 40 neighbors to take action by sharing our message with their friends or family.  
Check out how our volunteers felt about this important outreach below:   
Natalee Wilson said, "We handed out three blessing bags to different women who were happy to see us serving their community."  
SFLA Vice President Tina Whittington said, "My team knocked on a door of a family who had received some tragic news they shared with us: they just brought their newborn home with a cancer diagnosis. We were able to give them a blessing bag and encourage them to reach out if they find themselves needing extra help. We are praying for this family and new baby that God will provide His perfect healing and peace."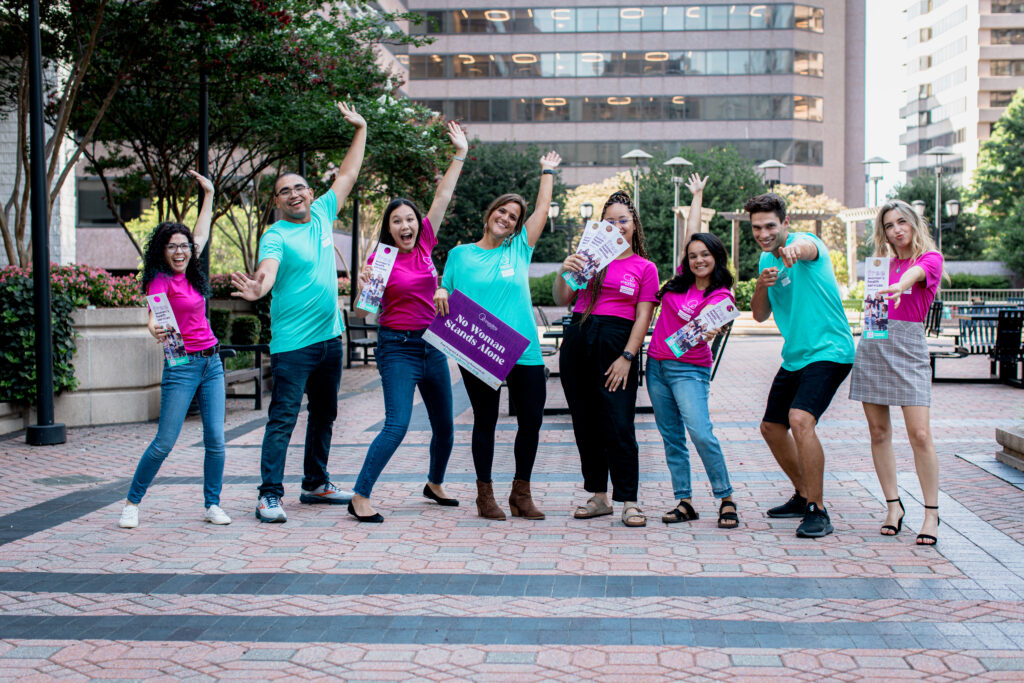 Savannah Deretich reported, "We met a single dad who was very grateful for our work and two other families that we were able to serve by providing them with free diapers and wipes."  
Shaohannah Tavares said, "We gave diapers to a couple that had just moved to the area and were expecting their first baby. They said this was the first diapers they'd been given, and it made the new addition to their family so much more real."  
These conversations are the heart of our campaign in cities across the country. Connecting with each other at a basic human level not only directly serves families and saves lives, but it also allows the general public to see who is truly caring for their neighbors in need: pro-life advocates.
Does this inspire YOU to take the lead in your community? Sign-up to make a difference on our Advocate Page.